Associate Commissioner of Community Health Improvement
Manda Hall, MD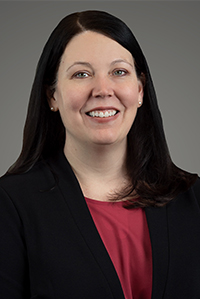 Manda Hall, M.D. was named the Associate Commissioner for Community Health Improvement at the Texas Department of State Health Services in October of 2017. In this role, Dr. Hall oversees and provides strategic direction to four sections within the Division: Maternal and Child Health (MCH), Environmental Epidemiology and Disease Registries (EEDRS), Vital Statistics (VSS), and Health Promotion and Chronic Disease Prevention (HPCDP). Prior to this role, she served as the Interim Associate Commissioner for Family and Community Health Services.
Dr. Hall began her public health career in 2012 as the Title V Children and Youth with Special Health Care Need Director at DSHS where she oversaw a team responsible for the development of family-centered, community-based, and coordinated statewide systems of care for CYSHCN and their families. In March of 2016, Dr. Hall assumed the role of Title V Maternal and Child Health Medical Director for Texas and oversaw the Title V Maternal and Child Block Grant. Dr. Hall graduated with her Bachelor of Science Degree in Biology from Lamar University and her Medical Degree from Texas A&M University Health Science Center College of Medicine. She completed her residency and fellowship at the University of Alabama at Birmingham in Internal Medicine, Pediatrics and Allergy and Immunology.
Dr. Hall previously served as the President of the Association of Maternal and Child Health Programs (AMCHP) and served as the AMCHP Region VI Director from 2017 to 2020. She graduated in May of 2014 as a fellow in the Maternal and Child Health Public Health Leadership Institute at the University of North Carolina at Chapel Hill and the Texas Health and Human Services Executive Leadership Academy in 2017. She is a faculty member of the DSHS Preventative Medicine and Public Health Residency Program.