Associate Commissioner of Program Operations
Roberto Beaty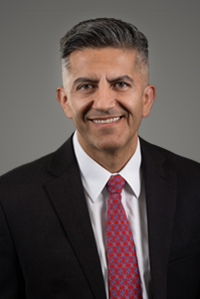 Roberto has worked for state government in Texas since 2005. Most recently, he led the IT Governance Practice for HHSC and previously worked for the Office of the Attorney General in the Child Support Division. He has both IT and contract experience along with a clear understanding of the administrative relationship between HHSC and DSHS. In addition, his commitment to customer service will be asset to the agency.
He received his B.A. in Industrial Engineering from the Instituto Tecnologico y de Estudios Superiores de Monterrey in Mexico and his Master's in Business Administration from the University of Hull in the United Kingdom. He has lived and worked in multiple countries in Europe, the Americas, and Asia. Before working for the State of Texas, he held various positions in the private sector with a focus on management consulting and business process improvement.
Roberto is not a native Texan but he got here as soon as he could. All three of his children are Austinites and he can't think of a place he'd rather be.