Chief Financial Officer
Christy Havel Burton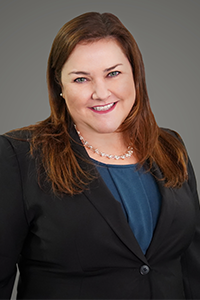 Christy Havel serves as chief financial officer (CFO) for the Texas Department of State Health Services (DSHS).
Christy was deputy CFO for six years. During her tenure, Christy has led DSHS during critical times, including during Texas legislative sessions and the COVID-19 pandemic.
Before DSHS, Christy served as the federal funds manager for the Texas Health and Human Services System (HHS). At HHS she oversaw federal fund applications.
Christy worked a senior budget analyst at the Texas Legislative Budget Board for nine years, including leading the LBB workgroup on the HHS Sunset bill and subsequent consolidation.
Christy has a Bachelor of Science from Texas A&M University and a Master of Public Affairs from the Lyndon B. Johnson School of Public Affairs at the University of Texas at Austin.