Chief Financial Officer
Donna Sheppard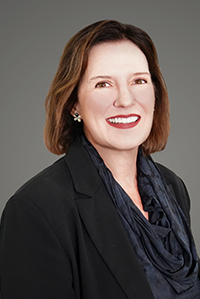 Donna has worked for the Health and Human Services (HHS) System for almost 20 years. Between 1997 and 2002, Donna served as a Senior Analyst for the HHS System with 12 agencies. During 2006, she attended the Texas Fiscal Officer's Academy.
Prior to 2009 she was the Budget Manager for HHSC Medicaid, CHIP, and TANF Programs. Since 2009, Donna was a senior financial analyst for the HHS System Budget and Fiscal Policy. In October 2017, Donna served as the Interim Chief Financial Officer (CFO) for the Texas Department of State Health Services (DSHS). In that role, Donna assisted DSHS with meeting fiscal deadlines for the Legislative Appropriations Request and the Strategic Fiscal Review. Subsequently Donna was hired as the DSHS CFO starting November 2017.
A native of The Woodlands, Texas, Donna holds a Master's degree in Public Administration, Finance from Texas Tech University and a Bachelor of Arts, Sociology/Media from Texas Tech University.