Commissioner
Jennifer A. Shuford, MD, MPH​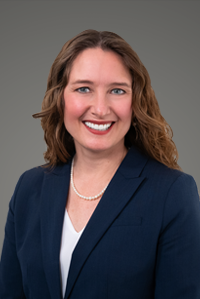 Dr. Shuford currently serves as the Commissioner of the Texas Department of State Health Services. Under h​er​ leadership, the agency strives to achieve the vision of "A Healthy Texas" and fulfill the mission of improving the health, safety, and well-being of all Texans.
Dr. Shuford worked in Austin, Texas, as an infectious disease physician in private practice prior to joining Texas Department of State Health Services in 2017. Before becoming Commissioner, Dr. Shuford served DSHS as the Chief State Epidemiologist.
Dr. Shuford graduated from Colorado College in Colorado Springs with a bachelor's degree in chemistry. She received her Doctor of Medicine degree from the University of Texas Southwestern Medical School. She completed an internal medicine residency at Presbyterian Hospital of Dallas, where she served as chief resident. She completed an infectious disease fellowship at the Mayo Clinic in Rochester, Minnesota and earned her Master of Public Health degree from Harvard School of Public Health.
Dr. Shuford serves on the faculty of the DSHS Preventive Medicine and Public Health Residency Program. She is a member of Travis County Medical Society, Texas Medical Association, and Infectious Disease Society of America.