COVID-19 Vaccine Management Resources

This resource site contains information and resources for COVID-19 Vaccine Providers and local health entities related to COVID-19 vaccine distribution, administration, and reporting.
Are you a COVID-19 vaccine provider and not receiving webinar invitations or the weekly eDigest newsletter? Ensure you are on our distribution list by contacting COVID19VacMgmt@dshs.texas.gov.
On this page:
---
Latest Updates
COVID-19 Vaccine Provider Webinars
Please look for registration links for upcoming COVID-19 Vaccine Provider Webinars in the COVID-19 Vaccine Provider Weekly News Digest or in VAOS under the Update and Resources tab. Recordings and resources are available here.
Guidance on COVID-19 Vaccine Waste Management
DSHS has released COVID-19 Vaccine Disposal Guidelines.
More About the COVID-19 Vaccines
COVID-19 Vaccine Provider FAQs
---
How to Become a COVID-19 Vaccine Provider
Any facility, organization, or healthcare provider licensed to possess or administer vaccine or provide vaccination services is eligible to enroll. Only providers who have enrolled and been approved can administer COVID-19 vaccine in Texas. Please use the links below to access instructions for enrollment.
Resources
---
Preparing for Vaccine Distribution
Vaccine Providers have important responsibilities to prepare for the distribution, administration, and monitoring of COVID-19 Vaccines.
Distribution & Storage Resources
---
Managing Vaccine Orders, Administration, & Monitoring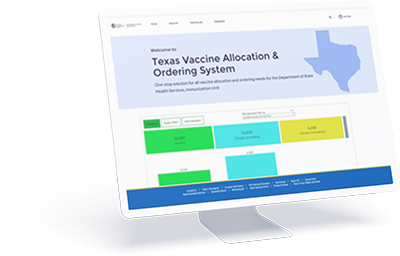 Vaccine Allocation & Ordering System (VAOS)
Vaccine Providers will use VAOS to acknowledge vaccines allocated to them, confirm receipt of vaccine shipments, and report vaccine administration & waste. COVID-19 Vaccine Providers will also have access to a data dashboard with information about vaccine allocation, supply chain, and administration for their provider organization.
Vaccine Allocation & Ordering System (VAOS) Resources
Provider Support Resources
Have Questions? Need Assistance? View the COVID-19 Provider Support Resources document or call 833-832-7068 for COVID-19 Vaccine Provider Support.
Data Dashboard for Local Health Entities
Local health entities will also have access to a data dashboard with information about vaccine allocation, supply chain, and administration for their local/regional area. Organizations received an email containing access information for this dashboard. Please contact COVID19VacMgmt@dshs.texas.gov for troubleshooting assistance.
Local Health Department / Public Health Entity Data Dashboard Resources
---
COVID-19 Vaccine Reporting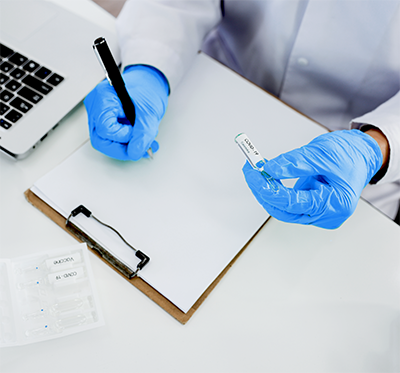 COVID-19 Vaccine Providers must report vaccine administration data to the Texas Immunization Registry (ImmTrac2) within 24 hours of administration.
Reporting Resources
Organizations must report moderate and severe adverse events following vaccination to the Vaccine Adverse Event Reporting System (VAERS). VAERS collects and analyzes information from reports of adverse events that occur after the administration of U.S. licensed vaccines.
V-safe Smartphone App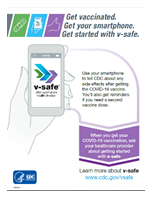 V-safe is a smartphone-based tool that uses text messaging and web surveys to provide personalized health check-ins after someone receives a COVID-19 vaccination. Through v-safe, vaccine recipients can quickly tell CDC if they have any side effects after getting the COVID-19 vaccine. Depending on their responses, CDC may follow up with them by phone to get more information. V-safe will also remind them to get their second COVID-19 vaccine dose, if needed.
At the time of vaccination, give patients a v-safe information sheet and encourage them to enroll and fill out the surveys when prompted.
V-safe Resources
---
Other Provider Training & Resources
CMS Medicare Part B Payment for COVID-19 Vaccines and Certain Monoclonal Antibodies
Successful Communication with People with Disabilities (PDF): Federal law requires covered entities—like COVID-19 vaccination sites and other medical facilities—to ensure their staff communicate effectively with people with disabilities. Here are tips and guidelines to help you communicate effectively.
COVID-19 Vaccination Training Programs for Healthcare Professionals: The Public Health Foundation, working with the CDC, has compiled a list of CDC's current vaccine storage, handling and administration trainings, along with trainings on communicating on communicating with patients about vaccines. It will be updated as additional trainings related to COVID-19 become available.
---
More Information