#HealthyTexas Holiday Communication Tools
Winter and the holidays are here! But COVID-19 spreads more easily indoors and during gatherings. Share these #HealthyTexas holiday communication materials to help keep folks safe.
---
Animated Video Spot
Watch and share our YouTube video about COVID-19 safety during the holidays with your friends and loved ones.
COVID-19 Safety and the Holidays
Watch and share on YouTube: English | Spanish | American Sign Language (ASL)
---
Social Media Graphics
To download, right click link and click "save link as."
Holiday Activities and COVID-19 Risk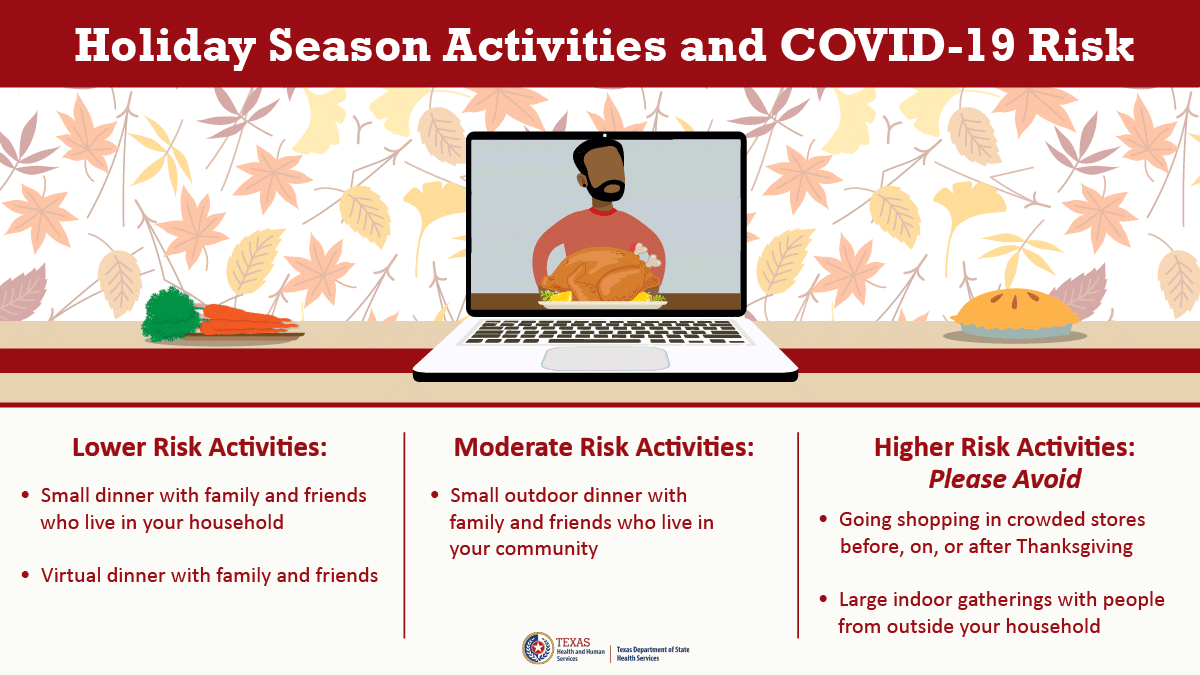 COVID-19 and Holiday Gatherings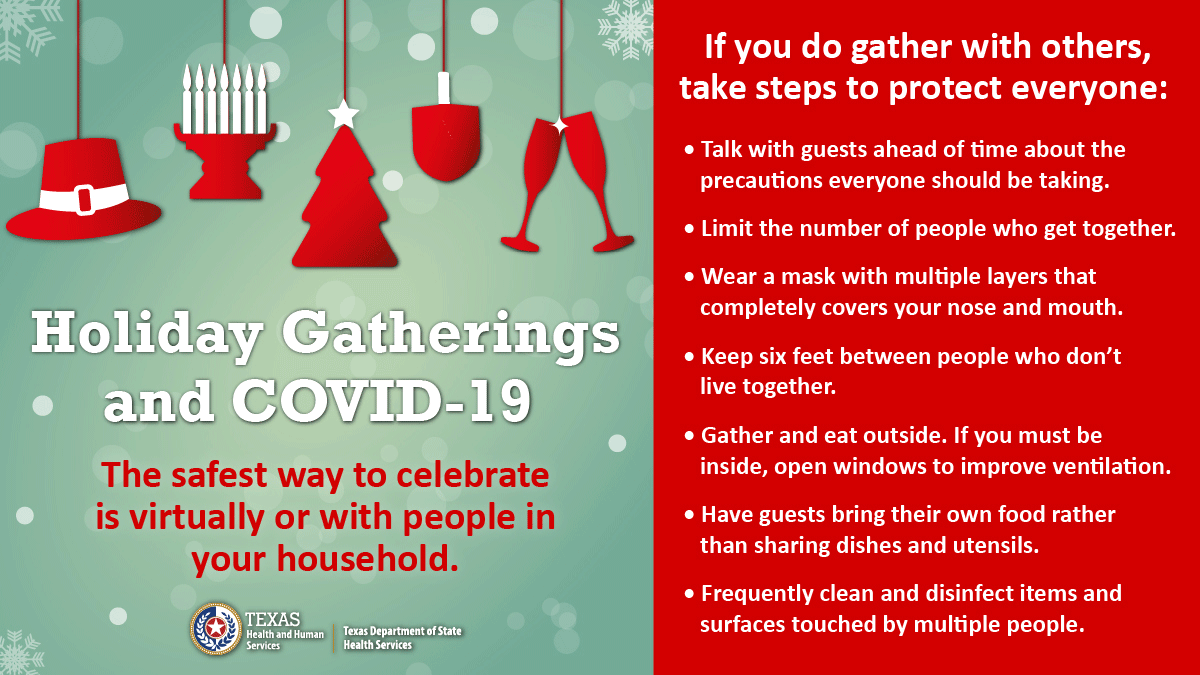 ---
This page is being updated as new information becomes available.