Congenital Syphilis - Provider Resources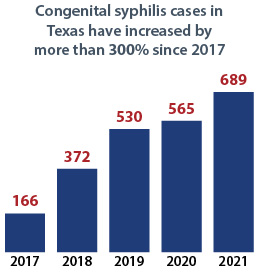 Congenital Syphilis Call to Action – DSHS released a call to action on November 23, 2020 in response to an ongoing increase in syphilis cases among women of childbearing age.
Syphilis in newborns is known as congenital syphilis (CS). Syphilis can be transmitted during pregnancy or at delivery when someone is untreated or inadequately treated for their syphilis diagnosis. Congenital syphilis can lead to miscarriage, stillbirth, preterm delivery, birth defects, and even perinatal death. According to CDC, up to 40 percent of infants born to mothers with untreated syphilis acquired within four years of delivery may be stillborn or die as a newborn. Some infants with congenital syphilis can be asymptomatic and healthy at birth but develop life-altering complications later in life. Congenital syphilis can also present with a spectrum of serious manifestations. Learn more about Congenital Syphilis in Texas.
DSHS has hosted a provider summit on CS to increase awareness and knowledge of maternal and CS among medical providers in Texas and plans to host subsequent educational events.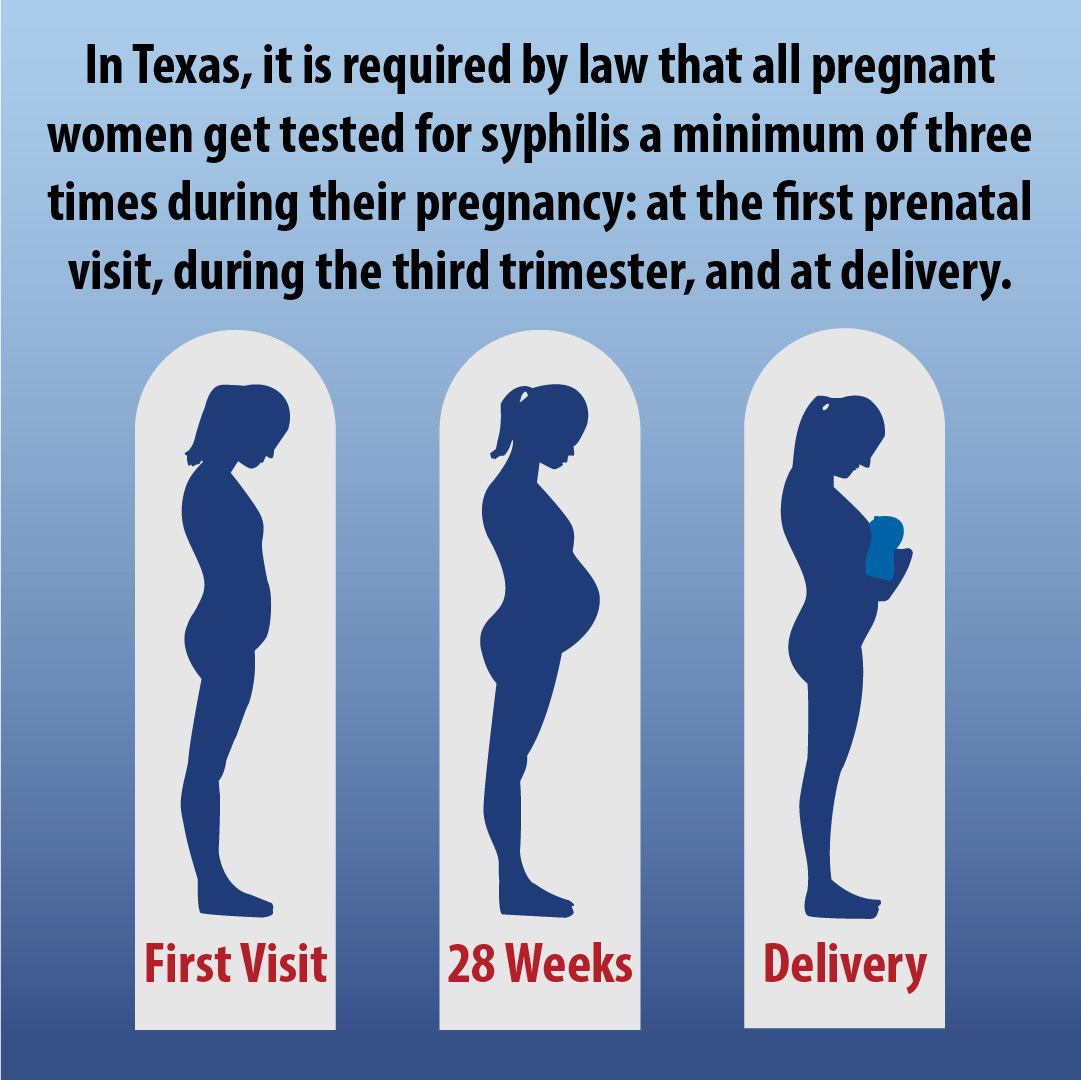 Testing and Treatment
Reporting Congenital Syphilis
Materials for Patients
---
Reporting Congenital Syphilis | Provider Resources | Program Resources | Data and Surveillance | For the Public | FIMR | Exploring an Epidemic podcast
---