COVID-19 (Coronavirus Disease 2019)
COVID-19 Medications Available Near You
DSHS recommends the available, oral medication Paxlovid as the first-line treatment for high-risk Texans with symptomatic COVID-19. To find medication near you, talk to your doctor or use the Test-to-Treat Locator:
HHS COVID-19 Test-to-Treat Locator
COVID-19 therapeutic and treatment information for patients and providers:
Multisystem Inflammatory Syndrome in Children (MIS-C)
Multisystem inflammatory syndrome in children (MIS-C) is a rare but serious condition associated with COVID-19 that occurs in children under 21 years old. It causes multiple body parts to become inflamed, including the heart, lungs, kidneys, brain, skin, eyes, or gastrointestinal organs.
Learn more about MIS-C  |  MIS-C Data
COVID-19 Variants
Find the latest information and data about the variants of COVID-19.
Variants Data
Browse this site for prevention tips, symptoms, and what to do if you're sick.
Hospitals, healthcare professionals, local public health, community leaders, and others can find resources throughout this website to help them in their response to COVID-19.
This is a rapidly evolving situation and information will be updated as it becomes available. Check back often for the latest details and what Texans need to know about COVID-19.
More COVID-19 public health recommendations, guidance, and information is available:
Coronavirus Disease 2019 (CDC)
---
How COVID-19 Spreads
The virus spreads mainly from person to person:
Between people who are in close contact with one another (within about 6 feet).
Through respiratory droplets produced when an infected person coughs or sneezes.
These droplets can land in the mouths or noses of people who are nearby or possibly be inhaled into the lungs.
COVID-19 may be spread by people who are not showing any symptoms.
The virus may also be spread through surfaces:
By a person touching a surface or object that has virus on it and then touching their own mouth, nose, or possibly their eyes.
This is not thought to be the main way the virus spreads.
---
Prevention of COVID-19
Vaccination is the best tool we have to protect people and communities from COVID-19. For more information about COVID-19 vaccines, visit the DSHS COVID-19 Vaccine Information page on this website.
Like any vaccine, COVID-19 vaccines do not stop 100% of cases. But people who are up to date on their vaccines are less likely to be infected. They are also better protected from severe illness, hospitalization, and death.
DSHS encourages the voluntary use of masks, along with other actions, as prevention against COVID-19 and other respiratory infections. Under Governor Abbott's Executive Order, mandatory masking for COVID-19 is not authorized. Please review the Executive Order for more specific information.
Wearing a well-fitting mask in indoor public spaces, regardless of your vaccination status, can help protect you and everyone close to you. Public health mask recommendations are available for public transportation and healthcare settings.
Some businesses may have mask preferences for their employees and customers.
Take the precautions below to protect yourself and others from infection and illness.

Wash hands with soap and water.

Wear a face covering.

Cover coughs and sneezes.

Avoid touching face.

Disinfect often touched surfaces.

Stay 6 feet apart.
DSHS recommends these everyday actions to help prevent the spread of any respiratory virus, including COVID-19:
Consider wearing a well-fitting mask, especially in indoor public places if you are not up to date on your vaccines, you are at higher risk of getting very sick with COVID-19, or you live in an area where many COVID-19 cases are being reported.
Wash hands often for 20 seconds and encourage others to do the same. Use hand sanitizer with at least 60% alcohol if soap and water are unavailable.
Cover coughs and sneezes with a tissue, then throw the tissue away.
Avoid touching your eyes, nose, and mouth with unwashed hands.
Disinfect surfaces, buttons, handles, knobs, and other places touched often.
Avoid close contact with people who are sick. This can include when your household members are sick, if possible.
DSHS also recommends staying six feet apart from others indoors in public if you are not up to date on COVID-19 vaccines or if you are at higher risk of getting very sick with COVID-19.
---
Symptoms of COVID-19
Patients with COVID-19 have reportedly had mild to severe respiratory illness.
Symptoms of COVID-19 can include: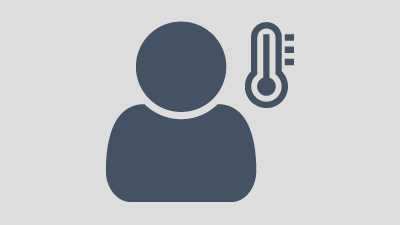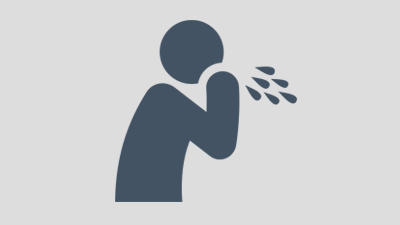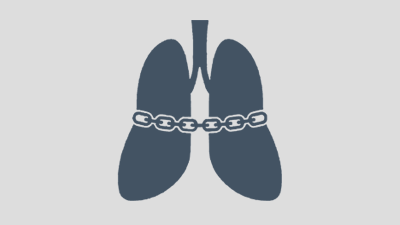 Other symptoms reported with COVID-19 include:
Chills
Fatigue
Muscle or body aches
Headache
New loss of taste or smell
Sore throat
Congestion or runny nose
Nausea or vomiting
Diarrhea
Find more information about COVID-19 symptoms (CDC).
---
What to Do If You Are Sick
Symptoms of COVID-19 may show up 2-14 days after exposure. The steps you should take if you think you are sick with COVID-19 depend on whether you have a higher risk of developing severe illness.
High-Risk Individuals:
General Population:
If you are in generally good health and have mild symptoms, stay home and take care of yourself like you would for a cold or the flu.
If symptoms worsen, call your doctor.
If you need help finding a doctor or accessing medical care, call 2-1-1 and they can direct you to low- or no-cost providers in your area.
Find information on disinfecting your home if someone is sick:
Disinfecting Your Home (CDC)
---
Contact Us
If you have any questions or would like more information about COVID-19, contact us by phone:
Phone: Dial 2-1-1, then choose Option 6.
For local assistance, see the listing of Coronavirus Disease 2019 (COVID-19) Local Health Entities.
For other local resources and assistance in your community, visit the 211Texas.org website.
---
This page is being updated as new information becomes available.