Newborn Screening Program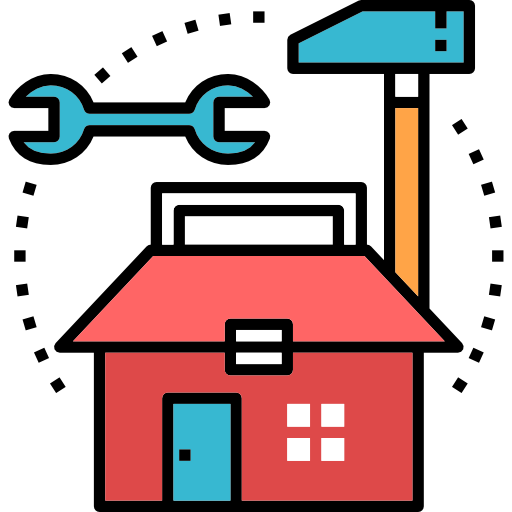 DSHS Laboratory Renovation Project
View the latest information on the Laboratory Renovation Project
 
---
Texas Now Screening for Spinal Muscular Atrophy (SMA)
The Newborn Screening Program began screening for SMA on June 1, 2021. SMA is a rare neuromuscular disorder that results in the loss of motor neurons and progressive muscle wasting. SMA is among the leading genetic causes of death in infants and toddlers.  
 Information about the disorder can be found in the attachments and links below: 
---
Newborn Hearing Screening Rules Update
Texas Health and Safety Code, Chapter 47, was amended by House Bill 2255 and Senate Bill 1404, 86th Legislature, Regular Session, 2019. The existing rules for Newborn Hearing Screening in Texas Administrative Code Title 25, Chapter 37, Subchapter S will be repealed entirely and replaced with new rules. Due to the changes in statute, a draft consent form is being considered to ensure consent is documented. Visit the TEHDI website to learn more. 
---
Read about a few babies whose lives were saved because of newborn screening. 
​Newborn Screening Videos: Review Proper Procedures and Helpful Tips
Each step in the process of completing and submitting the blood spot card (or collection kit) can be critical to a baby's life.  
Newborn screening blood specimen collection video (5 minutes) demonstrates the proper procedure for collecting a newborn screen blood specimen. It also provides a few collection tips and shows some things to avoid.
Newborn screening follow-up video (4 minutes) guides medical providers on how they can help after an abnormal screening result is received. It reviews the primary steps taken by newborn screening follow-up staff. Because some babies can have a medical crisis, it is important to notify families and medical personnel as soon as possible. 
Collection kit completion video (5 minutes) shows how to properly complete each section of the blood spot collection kit. Incorrect or missing information can cause delays, specimen rejection, or incorrect evaluation of test results.
Collection kit submission video (5 minutes) reviews the process for preparing and shipping specimens to the state laboratory. Timely submission of the blood spot kit is as important as completing the kit correctly and obtaining a good quality specimen. 
More About Proper Specimen Collection: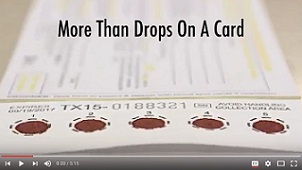 Every Minute Counts: Timely Blood Samples Save Babies Lives
Texas newborns are screened through a test from a few drops of blood on a card. For many of these conditions, every minute counts. That's why it is critical that the state laboratory receives the properly completed blood spot cards as soon as possible. 

More Than Drops On a Card video (5 minutes) features two Texas families. They share their stories of the importance of collecting timely, good quality specimens.  
Free Educational Materials 
The Newborn Screening Program provides educational materials at no cost. Brochures and other publications are available in English and Spanish for healthcare providers, parents, and medical staff. To view and order free publications related to:
You also can call (512) 776-3957 to order publications.
Cytomegalovirus: A Common Cause of Hearing Loss in Children
Cytomegalovirus (CMV) is a common viral infection. Most people have been infected with CMV by the time they are adults. If the CMV infection occurs for the first time during pregnancy, especially early in pregnancy, the developing fetus may have birth defects including being deaf or hard of hearing. Read more about CMV.
Newborn Screening for Critical Congenital Heart Disease in Texas
Reporting babies diagnosed with Critical Congenital Heart Disease (CCHD) is mandatory in Texas since September 2014. Learn more about CCHD including viewing the CCHD reporting form and frequently asked questions. The CCHD toolkit provides educational information on screening for CCHD. 
Newborn Screening Training: In-Person and Webinar 
The Newborn Screening (NBS) program offers in-person and live webinar trainings. These educational trainings are designed to provide general information on the NBS program, genetic disorders screened in Texas, specimen collection, the importance of early detection and treatment, and resources available to assist healthcare providers participating in newborn screening. 
---
External links to other sites are intended to be informational and do not have the endorsement of the Texas Department of State Health Services. These sites may not be accessible to people with disabilities.