Conscientious Exemptions Data - Vaccination Coverage Levels
Overview of Conscientious Exemptions
In accordance with Texas Administrative Code §97.62, Texas law allows for an exemption from immunizations for reasons of conscience, including a religious belief. To claim an exemption due to reasons of conscience, a student's parent or legal guardian must request, sign, and submit an official DSHS affidavit form to the child's school. The affidavit is valid for two years.
Note: Students who haven't received the required immunizations for reasons of conscience may be excluded from school in times of emergency or epidemic declared by the Texas Commissioner of Health.
---
Conscientious Exemptions Data 2022-2023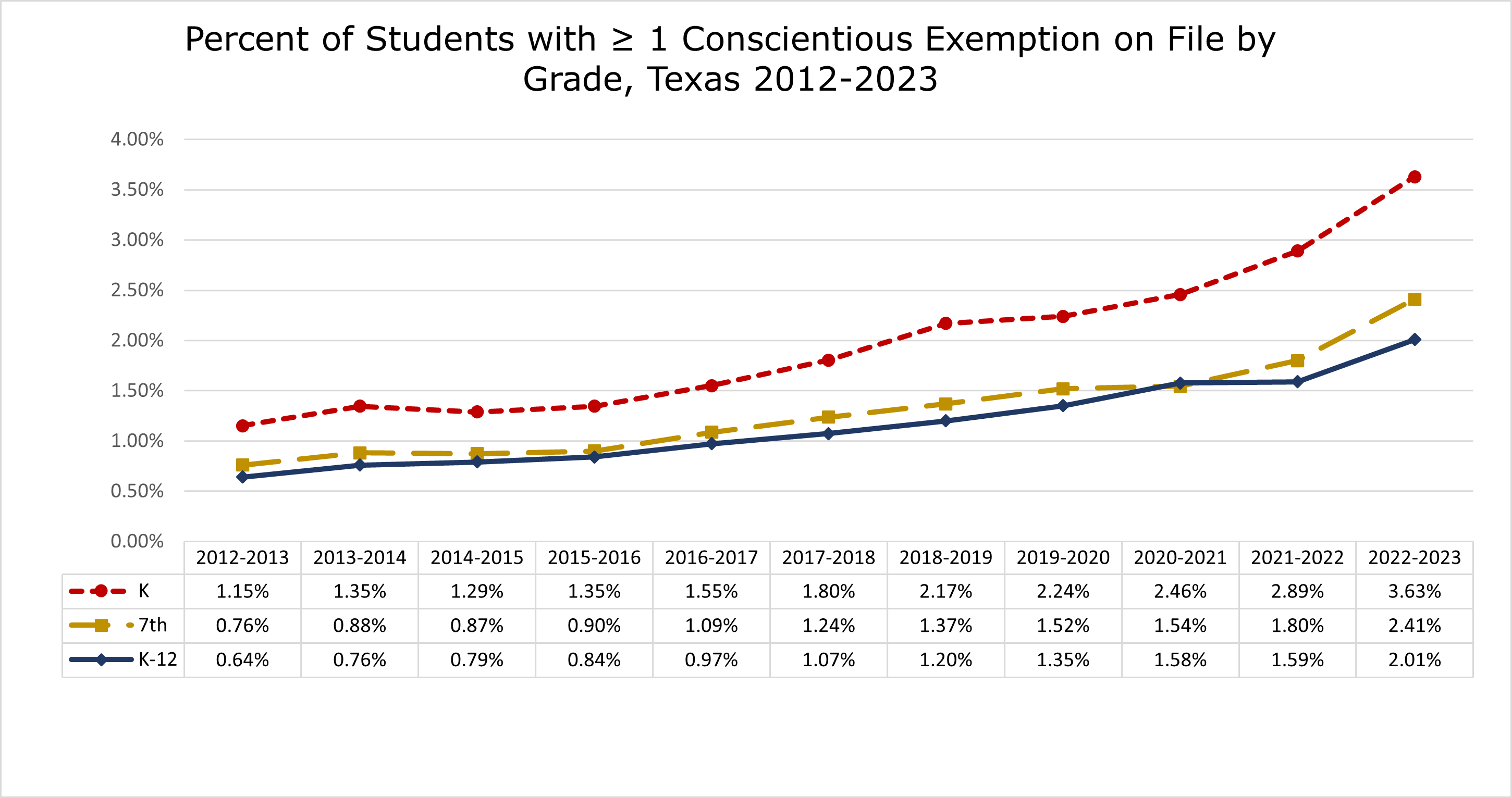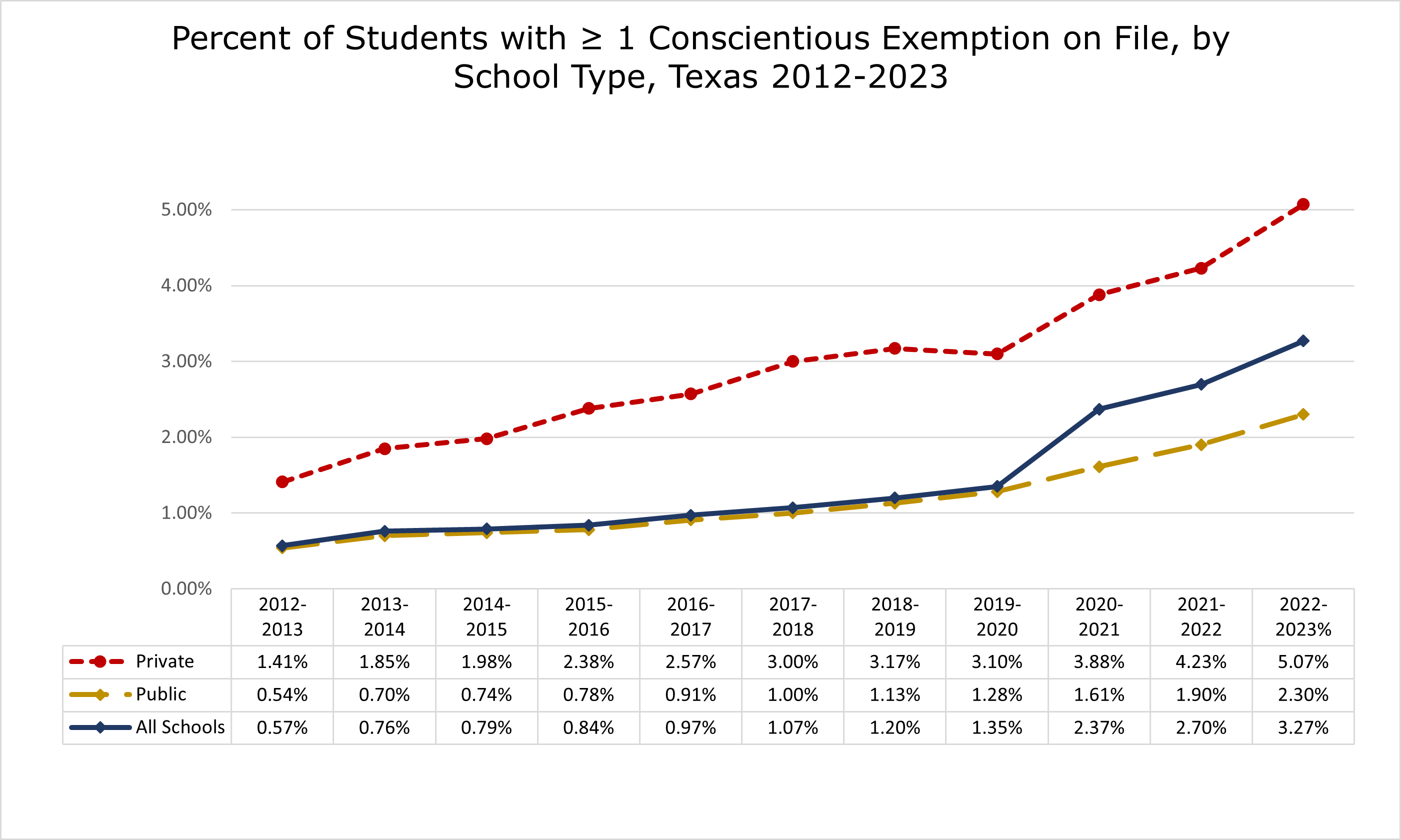 ---
Archives
Endnotes
1 This data is from the Annual Survey of Immunization Status; it is mailed to approximately1,200 independent school districts (ISD) and 900 accredited private schools in Texas to collect the immunization status of children and the number of conscientious exemption affidavit forms filed at the private school and ISD level. The total district conscientious exemption data from the annual report is only reported at the district level so it includes all students enrolled in kindergarten, seventh grade, and kindergarten thru 12th grade. 
2 The data is self-reported and although the Annual Report of Immunization Status is mandated by law not all schools participate each year.