Order DSHS Immunization Publications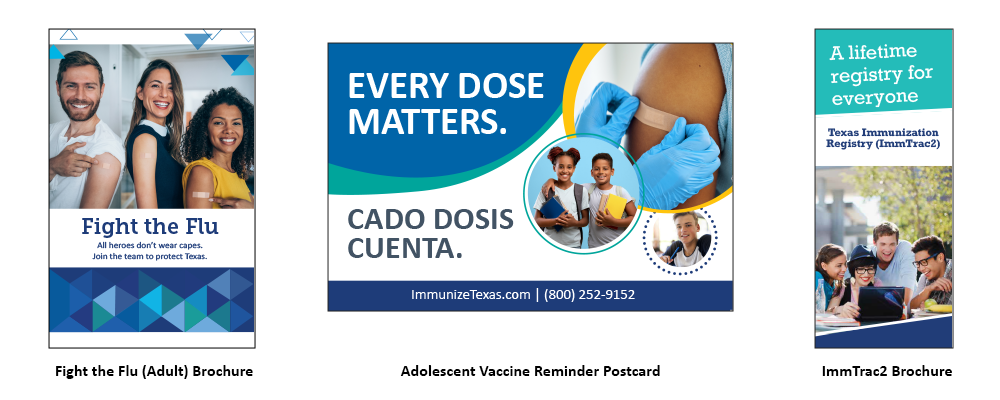 Order DSHS Immunization Publications through the order form
The Immunization Publication Order Form is a resource for providers, public health professionals, and the general public that contains a variety of print and PDF DSHS immunization publications. Materials in the catalog are always free unless expedited shipping is requested.
DSHS immunization publications include, but are not limited to:
Flyers
Brochures
Posters
Vaccine Information Statements (VIS)
Vaccine consent forms
Refrigerator magnets
You can browse the catalog by page to explore what publications may be relevant to your field or perform a keyword search if you are looking for something specific. For example: Flu, Children, Bilingual, Spanish, etc.
Each item has a unique quantity limit for ordering, but special requests will be considered on a case-by-case basis.  
For any questions regarding the DSHS Immunization order form, please contact PIET@dshs.texas.gov.
Click here to order through the order form