Healthcare Associated Infections (HAIs) Resources | IDPS
Healthcare Safety Unit   HAI Home
 
2022 Texas Healthcare Safety Plan
2022 Texas Healthcare Facilities Map
2022 Texas AR Lab Network Response Plan
2021 Texas Healthcare Associated Infections (HAI) Outbreak Report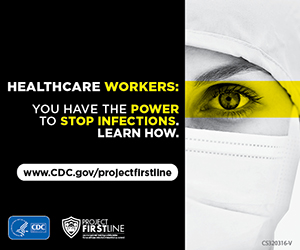 ---
Resources for Infection Preventionists
HAI/PAE Reporting and Investigation
Confidentiality
Texas Annual Reports and Antibiograms
Audit Verification Tools (2016)
Interfacility Transfer Form (PDF, 158 KB) 11.12.21
---
HAI Training Materials for Texas Reporting
Introduction to TXHSN HAI Users Guide (PDF from PowerPoint) December 2015
Introduction to TxHSN: PAE & HAI Users Guide (PDF from PowerPoint) December 2015
HAI Reporting Update, October 2013 (PDF)
Mandatory Reporting of Health Care-Associated Infections in Texas (PDF) Fall 2011
---
Getting Started with NHSN and TxHSN (PDF) 124 KB
Texas General Hospital Confer Rights Instructions (PDF) May 2014
---
National Healthcare Safety Network (NHSN) 
NHSN Enrollment Instructions (PDF)
National Healthcare Safety Network (NHSN) Training and Enrollment Requirements for the Hospital Inpatient Quality Reporting Program
UPDATED: The Association for Prevention of Infection and Control (APIC) is providing free NHSN reporting training. The following contains the content of the training sessions.
NHSN Training Slides Part 1 (PPT, 9,399 KB)
NHSN Training Slides Part 2 (PPT, 9,911 KB)
NOTE: The CDC Division of Healthcare Quality Promotion has endorsed the DSHS/APIC NHSN training as meeting the requirements for a face-to-face NHSN training. The CDC NHSN Program recommends you also review their training sessions (www.cdc.gov/nhsn/training/), especially for those protocols and topics which may not have been covered during CDC-endorsed trainings. When registering as a user of NHSN, you may enter the date of the CDC-endorsed training you attended as the training completion date.
Incomplete/Missing Alerts Instructional Guide (PDF, 130 MB)
How to Report Zero CLABSI (PDF)
How to Report Zero Surgical or SSI Events (PDF)
Texas National Healthcare Safety Network Course:    
NHSN spreadsheet example (XML, 61 KB) 
Healthcare Facility HAI Reporting Requirements to CMS via NHSN-Current and Proposed Requirements (PDF)
---
HAI Related Acronyms
HAI - health care-associated infection 
CLABSI - central line-associated bloodstream infection 
NHSN - National Healthcare Safety Network 
ASC - ambulatory surgical center 
DSHS - Department of State Health Services 
LTAC - long-term acute care (facility) 
ICU - intensive care unit 
CCU - critical care unit 
IP - infection preventionist 
SSI - surgical site infection 
RSV - respiratory syncytial virus 
PAE - preventable adverse event 
CMS - Centers for Medicare and Medicaid Services 
CABGs - coronary artery bypass grafts 
IPPS - Inpatient Prospective Payment System 
NICU - neonatal intensive care unit 
ICD-9-CM - International Classification of Diseases, 9th Revision Clinical Modification 
SIR - standardized infection ratio 
DHQP- Division of Healthcare Quality Promotion 
APIC - Association for Prevention of Infection and Control 
MRSA - methicillin resistant staphylococcus aureus
MDRO - multi drug resistant organisms 
CDI - clostridium difficile infection 
SHEA - The Society for Healthcare Epidemiology of America 
VAE - ventilator-associated event 
VAP- ventilator-associated pneumonia 
---
HAI Related Resources
American Health Quality Association
HICPAC Healthcare Infection Control Practices Advisory Committee
Institute for Healthcare Improvement
National Health Care Safety Network (NHSN)
Texas Administrative Code Title 25, Chapter 200 (Health Care-Associated Infections)
Texas Health and Safety Code Chapter 98 (PDF, 75 KB)
Get in Touch
Mail Code: 1927 PO BOX 149347
1100 West 49th Street
Suite G401
Austin, TX 78714-9347
United States