Public Health Region 4/5N- Public Health Nursing Program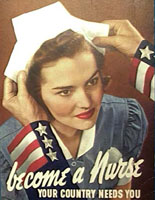 The major focus of Public Health Nursing Services is health promotion and disease prevention. They do this through direct patient services and services that are population or community-based. Public Health Nurses may provide:
Health screening assessment, and counseling,
Medications and immunizations
Referrals
Consultation and technical assistance
Disease investigation, and
Patient and community education.  

Working in the community to build partnerships with the people, community groups, and public and private health and social service providers to develop or improve health policies and services. These policies and services address the identified health concerns of the community.



Acting as advocates to assure the availability and accessibility of health and social services for those at risk to themselves and others. They also advocate for those who cannot or do not present themselves for care.



 Evaluating outcomes through statistical data collection and analysis and quality assurance activities to determine the impact of health care activities on the health status of populations.

 Tuberculosis Control

 Immunizations
---
Contact Person:
Nurse Supervisor
Suzanne Fisher, R.N.
Telephone: 903-533-5228
The fax number for Family Health Services is 903-533-5209.
---