Safe Infant Sleep
Each year, about 3,500 infants die from a sleep-related death in the United States.
There are steps you - and everyone who cares for your baby - can take to ensure safe infant sleep. Following these steps for the first year of your baby's life will help you and your baby sleep safe and sound.
Place your baby on their back to sleep for every sleep, including naps.
Use a firm, flat mattress (not inclined) with a well-fitted sheet.
Feed your baby only breastmilk for six months and continue breastfeeding for at least two years.
Share your room with your baby. Keep baby near your bed on their own safety-approved sleep surface like a crib, bassinet, or portable play yard with no other people or pets.
Keep everything out of your baby's sleep area – no blankets, pillows, quilts, bumper pads, crib liners, sitting devices, toys, or other objects.
Avoid placing your baby to sleep on a couch, armchair, or seating device like a swing, baby seat, or car safety seat (except when in a car).
Learn more ways to reduce baby's risk: 
safetosleep.nichd.nih.gov/safesleepbasics/risk/reduce
Every caregiver can plan for safe infant sleep. 
Every night. Every nap. Every feeding. Every time.
---
This information is not just for parents! Share with everyone who cares for baby so they understand and practice safe infant sleep.

---
For Additional Resources:
 Facts on Sudden Infant Death Syndrome (SIDS)
---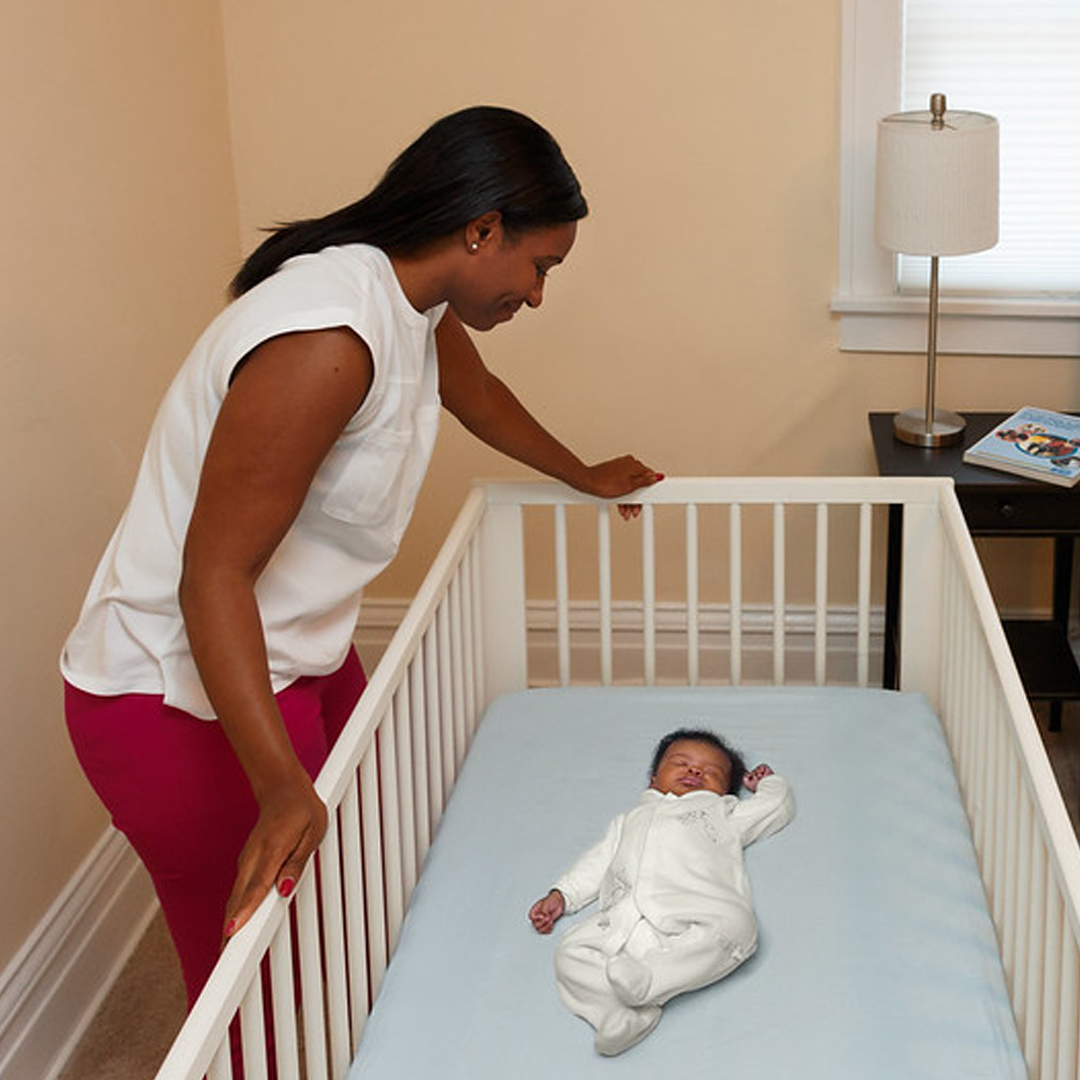 How to create a safe infant sleep area
---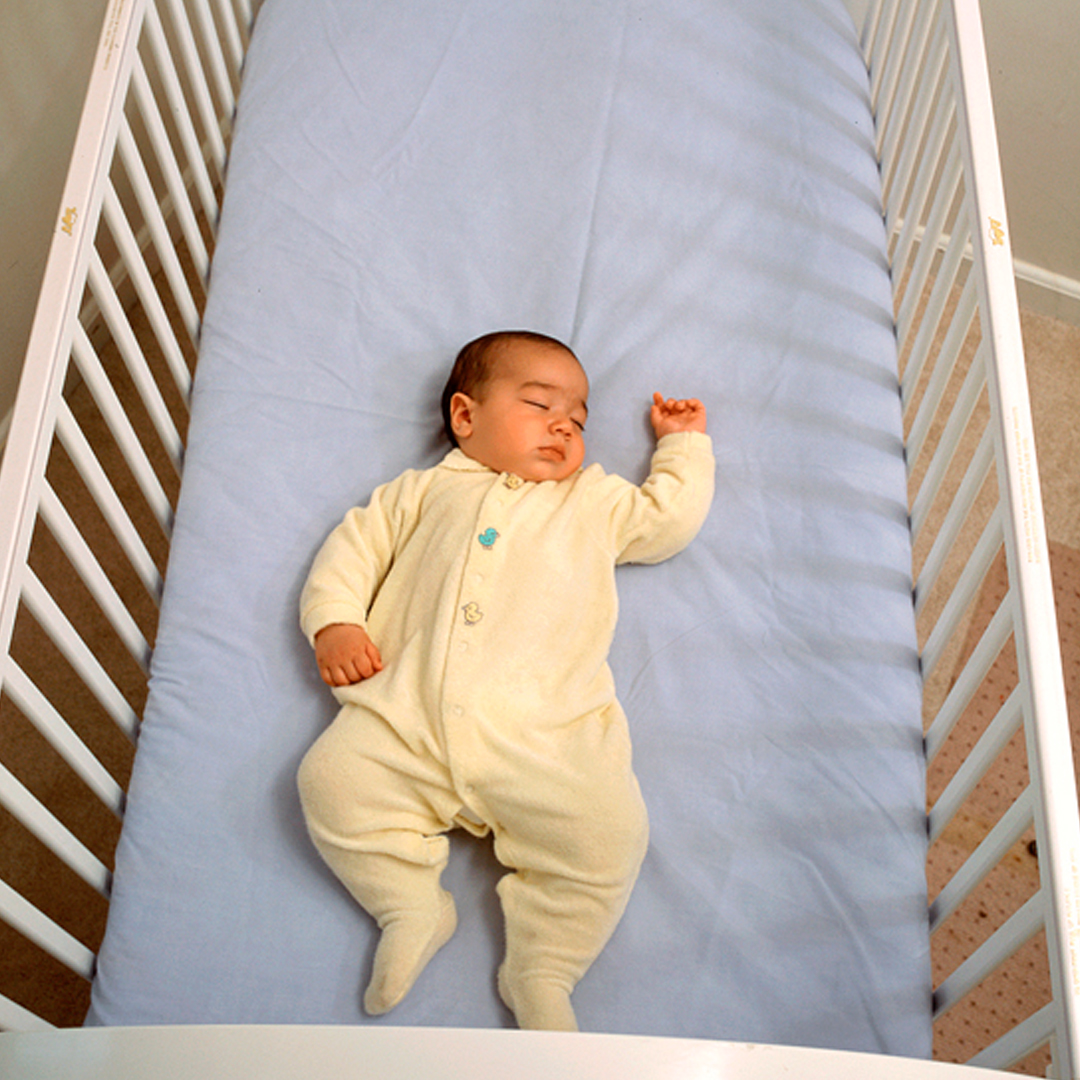 Answers to common Safe Infant Sleep Questions
---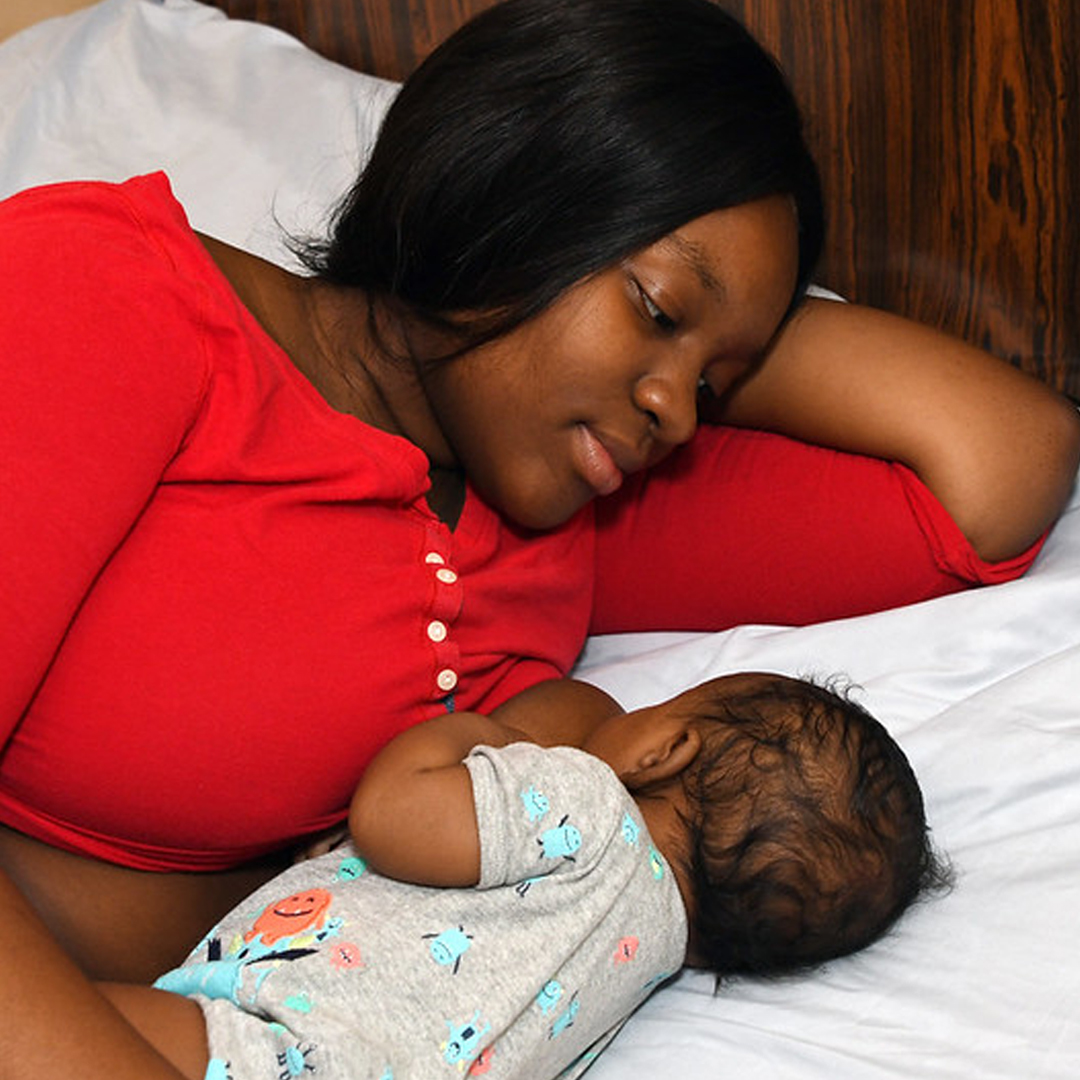 Information on how breastfeeding reduces the risk of SIDS
---
Spanish
| Safe Infant Sleep Environment Infographic (Spanish) | Safe Infant Sleep Environment Checklist (Spanish) |
| --- | --- |
| ​Spanish 8.5x11 (PDF) | ​Spanish 8.5x11 (PDF) |
---
External links are informational and do not have the endorsement of the Texas Department of State Health Services.