Health Promotion
DSHS Health Promotion grants are used to coordinate and operate health services and programs throughout the state of Texas. Services are provided to recipients meeting the criteria and program purpose. Grants will provide patient education, community assessments, medical services agreements (i.e pharmacy arrangement) and preventive services to adults and children. Programs are funded by the state and/or the federal government (i.e. Center for Disease Control).
The division of Community Health Improvement provides the department of health promotion with programs to insure healthy living.
Programs include:
Diabetes, Hypertension, & Obesity Prevention and Management
Texas Healthy Community
Asthma Control
Cancer Programs
Medication Therapy
Fitness Programs
Common features among programs include:
Programs catering to the underserved population
Implementing culturally appropriate, evidence-based plans
Utilizing telehealth and computer-based learning
Community assessment for county and cities improvements
---
CFDA – Federal Assistance Listing Numbers
CFDA Number 93.758 defines the agreements between the Center of Disease Control and the Department of Health and Human Services for preventive health and health services. These grants are formula grants (mandatory grants) that help provide preventive health services. CFDA Number 93.426 and CFDA Number 93.435 agreements also provided diabetes, heart disease and stroke prevention services.
Graphs
State vs Federal Grants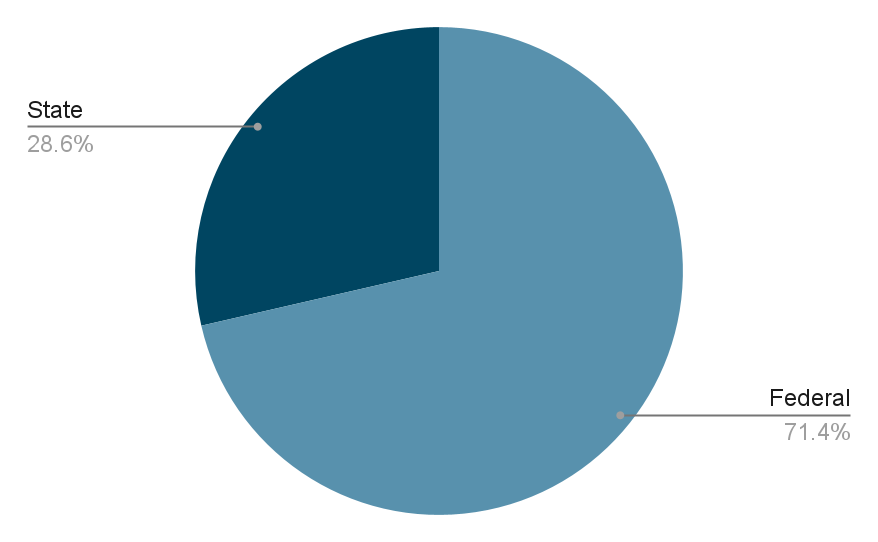 DSHS Health Promotion programs are funded mostly through federal grants (i.e. CDC). Texas Healthy Communities is the leading grant program.
Texas DSHS has averaged over $3 million dollars per year from 2018 - 2021 for childhood and adult preventive services. Each year NU58DP006537 gave over $2.4 million dollars in diabetes, heart disease and stroke prevention services and NU580P006622 gave $950,00 thousand dollars for local diabetes, heart disease and stroke preventive programs.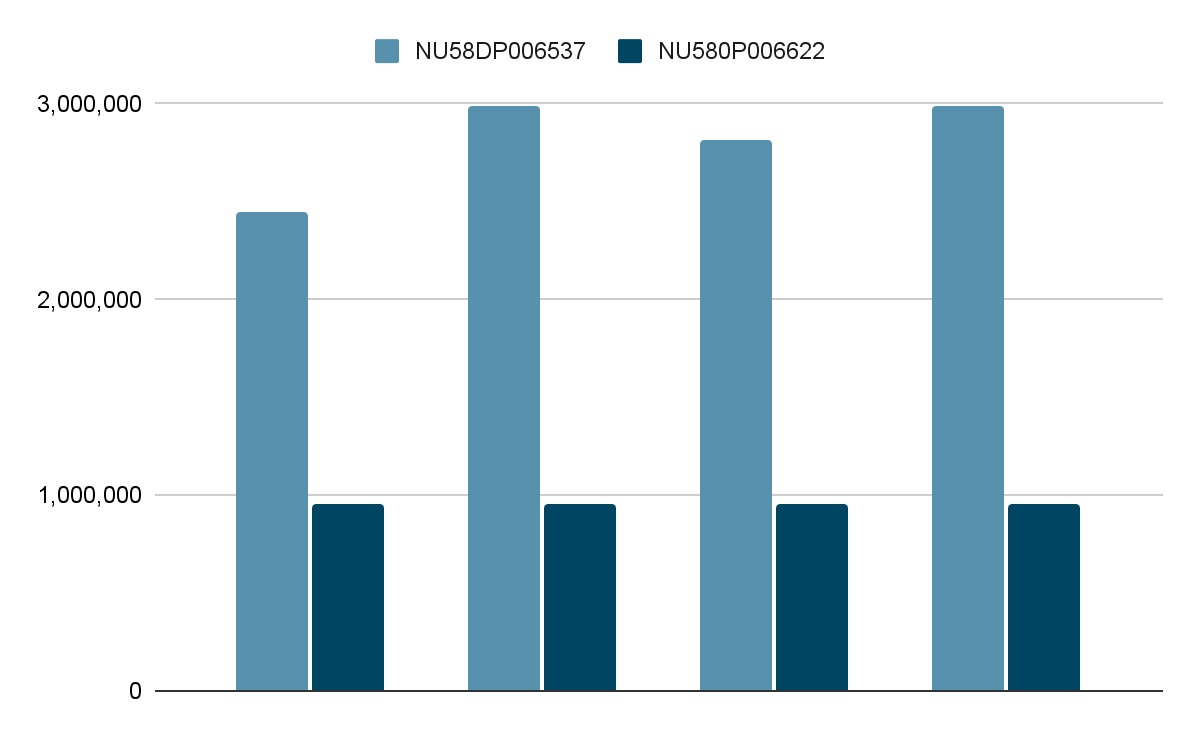 Grant amounts, as shown below, have provided over $22 million dollars in preventive health and health services for Texas DSHS Health Promotion. Awards NB010T009053 provided $12 million dollars, NB010T009080 totaled $6 million dollars and NB0107009149 gave $4 million dollars.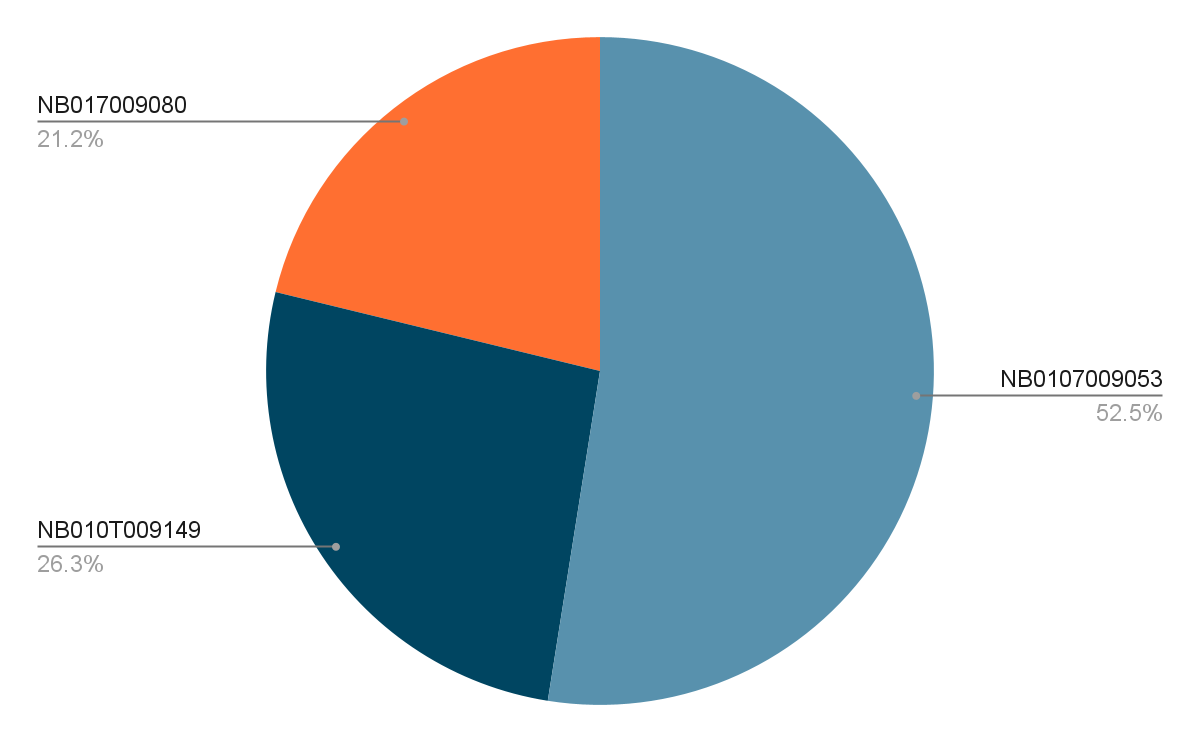 The CDC Preventive Health and Health Services Block Grant (PHHSBG) is utilized by Texas DSHS for local health departments, community and clinical preventive services and Texas Healthy Communities. Texas Healthy Community is the leading agreement among all DSHS Health Promotion programs. This program provides assessments to all counties and cities throughout the state to ensure that services are accessible to all residents.
Requirements
According to the Uniform Terms and Conditions, "Program Income directly generated from funds provided under this Contract or earned only as a result of such funds is Program Income. Unless otherwise required under the Program, Grantee shall use the additional alternative, as provided in UGMS. 25(g)(2), for the use of Project Income to further the Program, and Grantee shall spend the Program Income on the Project."
Applicable cost principles, audit requirements, and administrative requirements include:
*UGMS is being replaced by TXGMS beginning Jan 01, 2022 and for further information visit Texas Comptroller Grant Management.
Applicable Entity
Applicable Cost Principles
Audit Requirements
Administrative Requirement
State, Local & Tribal Governments
2 CFR, Part 225
2 CFR, Part 200
2 CFR Part 200, Subpart and UGMS
2 CFR Part 200 and UGMS
Education institutions
2 CFR, Part 220
2 CFR, Part 200
2 CFR Part 200, Subpart F and UGMS
2 CFR Part 200 and UGMS
Non-Profit Organizations
2 CFR, Part 230
2 CFR, Part 200
2 CFR Part 200, Subpart F and UGMS
2 CFR Part 200 and UGMS
For-profit Organization other than a hospital and an organization named in OMB Circular A-122 (2 CFR Part, 230) as not subject to that circular.
48 CFR Part 31, Contract Cost Principles Procedures, or uniform cost accounting standards that comply with cost principles acceptable to the federal or state awarding agency
2 CFR Part 200, Subpart and UGMS
2 CFR Part 200 and UGMS
DSHS Requirements
Texas DSHS Health Promotion provides various health services to counties and cities throughout the state. Grantees responsibilities and requirements will differ depending on the program or services within the scope of their awards. The grantees are responsible for submitting documentation throughout the contract period. Grantees are responsible for:
Develop and submit Assessment Report
Submitted quarterly report while program is active
Submit Interim Progress and Evaluation Reports
Monthly feedbacks calls to participates
File any cost, supply and advanced payment reimbursement
Train community health workers
Additional Information
Get in Touch
Program Operations Division
Independent Fiscal Support and Oversight
Primary Contact: Olivia Harrell