Laboratory Testing Services Manual - Guidelines for Specimen Collection and Submission
Introduction | Changes to Lab Testing Services Manual | Contact Information | Local Health Department Labs | Specimen Collection and Submission | Specimen Shipping, Mailing | Specimen Receiving, Lab Hours | Lab Tests | Forms, Fee Schedule 
Updated Specimen Submission Forms Available
The DSHS Laboratory routinely updates specimen submission forms.  New versions of updated specimen submission forms with pre-populated submitter information are mailed to active submitters of the DSHS Laboratory.  Upon receipt of the updated specimen submission forms, replace and destroy the older corresponding versions. If a specimen submission form is not updated, continue using the currently available version.
For more information on how to obtain DSHS Laboratory Specimen Submission Forms, including current samples of specimen submission forms and instructions, please visit the DSHS submission form information found at https://www.dshs.texas.gov/laboratory-services/laboratory-testing-services-manual-forms-laboratory-fee-schedule Note that the sample submission forms (with watermarks) found at the link above are not to be submitted with specimens. Master copies of submission forms must be requested from the Laboratory Reporting Group by submitters.

To obtain submission forms and if you have questions or comments about them, please contact the Laboratory Reporting Group at 1-888-963-7111 ext. 7578 or fax 512-776-7533. 
Email: LabInfo@dshs.texas.gov.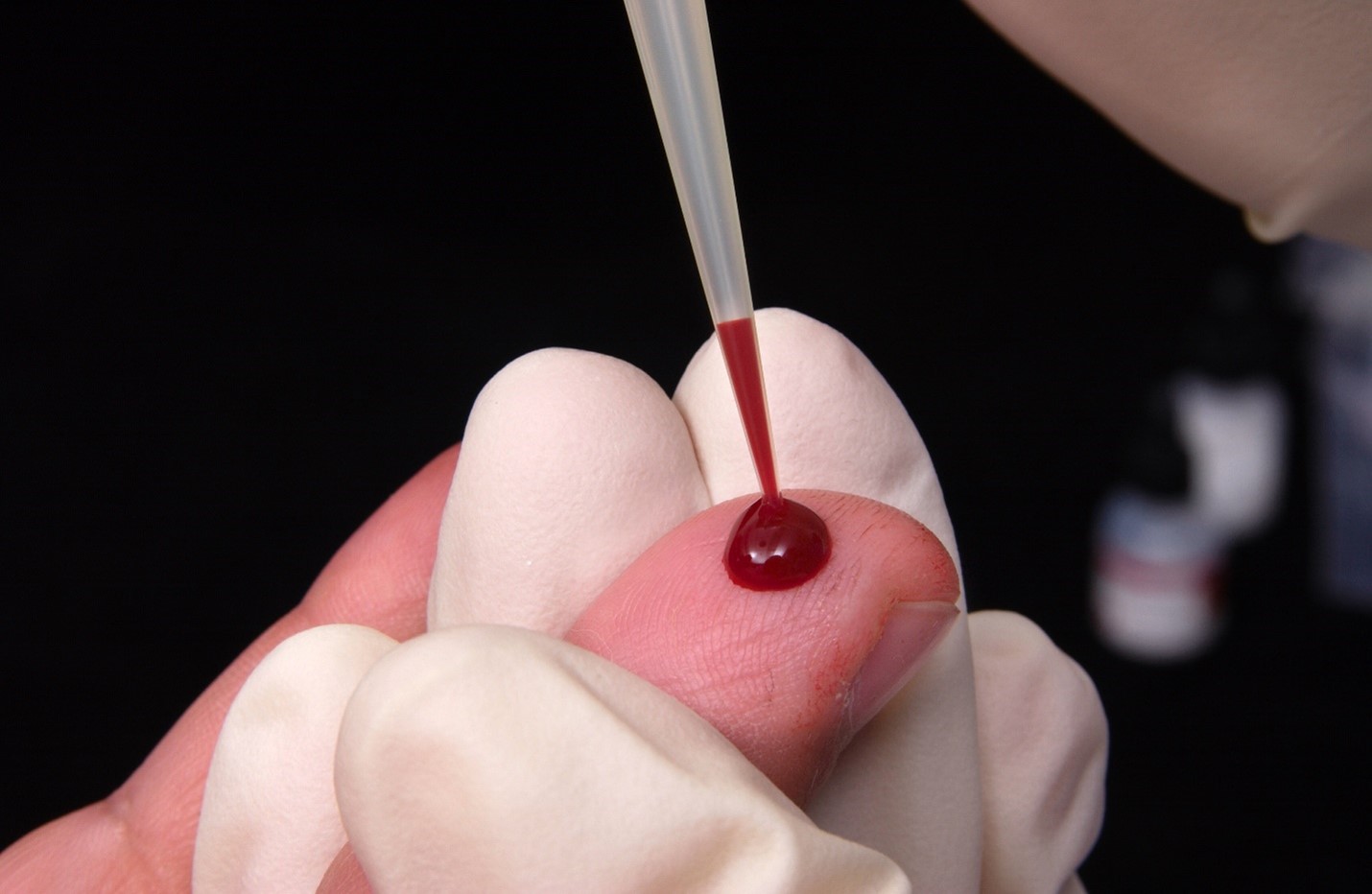 Submitting Good Quality Specimens to the DSHS Laboratory
An important contributing factor to specimen testing success at the DSHS Laboratory is receiving correctly labeled, satisfactory specimens from our submitters. However, we receive specimens every day that are determined to be "unsatisfactory for testing" (unsat, for short), because they were either incorrectly collected, incorrectly shipped, incorrectly labeled, or their submission form is missing required information. When an unsat specimen is identified, laboratory staff will notify the submitter and in certain cases request another specimen be submitted for testing. 
The laboratory provides educational resources (such as this guidance) to submitters to maximize the number of testable specimens we receive. More testable specimens arriving at the laboratory mean more prompt and accurate detection and diagnosis of diseases and disorders for Texans. 
This guidance was developed to address the most frequently encountered reasons for specimen unsats. Please note the information provided within is not a substitute for the training that submitters of infectious substances are required to take by law. 
A successful specimen submission to the DSHS Laboratory includes several steps: 
Correct specimen collection procedure. 
Proper specimen labeling. 
Completion of the appropriate specimen submission form. 
Appropriate shipping of the specimen to the laboratory for testing. 
Completing each step correctly improves the likelihood the specimen can be successfully tested. This guidance includes information on each step shown below.

Table of Contents
---
Specimen Submission Process: An Overview
Please exercise care when submitting specimens to the laboratory and in requesting tests. Submitting the correct specimens in the best condition possible is an important responsibility of all submitters. The Laboratory enforces the principles of Good Laboratory Practices (GLP), which is a defined set of rules and criteria that ensure the reliability, reproducibility, and integrity of the lab tests we carry out. GLP informs the laboratory's policies, licensure, and mission. Therefore, we reserve the right to withdraw testing services from a submitter in cases of misuse or improper specimen submission since reliable tests cannot be performed on incorrect, inadequate, or substandard specimens. 
Submitters must complete the following steps to submit specimens to the lab: 
All Submitters MUST Have a Submitter ID Number with DSHS. If you do not already have an account or submitter number or you need to update information already on file, please download a Submitter ID Number Request Form. Complete all applicable fields and email the completed form to labinfo@dshs.texas.gov or fax it to 512-776-7533. 

Once a facility's information is verified, a submitter ID account is created.

The provider is emailed their submitter ID number, a supply order form, and Remote Data System use forms.

Allow 24–48 hours for completion.

Sign up for Remote Data System access by first completing Security and User Access Agreement forms. Fax forms to 512-776-7533 or email to remotelabsupport@dshs.texas.gov. Attn: Remote Lab Support

Once facility information is verified, a new Remote Data System account is created, if requested, and the provider will have access to the test/results database after verification. More information about the lab's remote data systems is available here. 

Obtain Specimen Submission Forms. Master copies of submission forms are provided when: 

1) A submitter is initially enrolled, 

2) A submitter's contact information is updated, and 

3) Every two years upon completion of submission form revisions. If your facility needs updated submission forms, email LabInfo@dshs.texas.gov to request them. 

Specimens Must be Accompanied by the Correct Specimen Submission Form. Submission forms are test and organism-specific and ask for information that is required for that specific test. Please ensure you are using the correct submission form for the test being requested. A separate specimen submission form is required for every specimen in a shipment. 

Submission Forms Must be Current. Use only the most recent available version of a submission form as older versions of the forms may contain obsolete tests. Contact the Laboratory Reporting Group at 1-888-963-7111 ext. 7578 or email: LabInfo@dshs.texas.gov to request the most recent version of a submission form.

All Required Fields in Submission Forms Must be Completed. Please ensure all required fields, including demographic information, the ordering physician's NPI number (when applicable), and payor source information are filled out. Refer to the sample submission form below, for clarification.

One Specimen, One Submission Form Every specimen must be submitted with a submission form. Do not "bundle" specimens with a single submission form, even if from the same patient.  

Specimens Must be Labeled Appropriately. Each specimen must have at least two unique patient identifiers that match the information provided on the specimen submission form. The patient information on the specimen and the accompanying submission form must be identical, otherwise, the specimen will not be tested. 

Specimen Type Must be Suitable for the Requested Test. Our testing protocols call for specific specimen types. For example, serology tests cannot be carried out on a sputum or a whole blood specimen.   

Biological Specimens Must Be Shipped Appropriately. Certain biological specimens could pose a health hazard to mail handlers and others if not contained and shipped correctly. Submitters must confirm the classification of biological specimens before shipping them to the Laboratory. Personnel who handle and package specimens classified as infectious substances must be properly trained on how to do so. For more information on the required training, refer to the section Required Training for Submitters of Hazardous/Infectious Substances.

Store and Ship Specimens at the Correct Temperature. Many temperature-sensitive specimens delivered to the laboratory are untestable because they were shipped at the wrong temperature or were not packed with enough refrigerant. When packing specimens that need to remain at refrigeration temperatures, please account for hot Texas summer temperatures and pack with enough cold packs to keep the specimens cool for up to 48 hours. For more information on shipping specimens to the laboratory, refer to the Guidelines for Specimen Shipping and Mailing.

Transport Media and Collection Kits Must Not be Expired. Check the expiration dates on specimen collection tubes, kits, and transport media. The submitter is responsible for ensuring expiration dating on media. Specimens that arrive in expired media or containers cannot be tested.  
---
Required Information on Specimens
Identifying labels must be affixed to all specimen containers (also referred to as primary containers.) Correct labeling of specimens is critically important for successful testing. In addition to needing to be legible, the patient information on the specimen must exactly match that on the accompanying submission form. Specimen labeling errors can result in delays in patient treatments, resulting in unnecessary morbidity and mortality.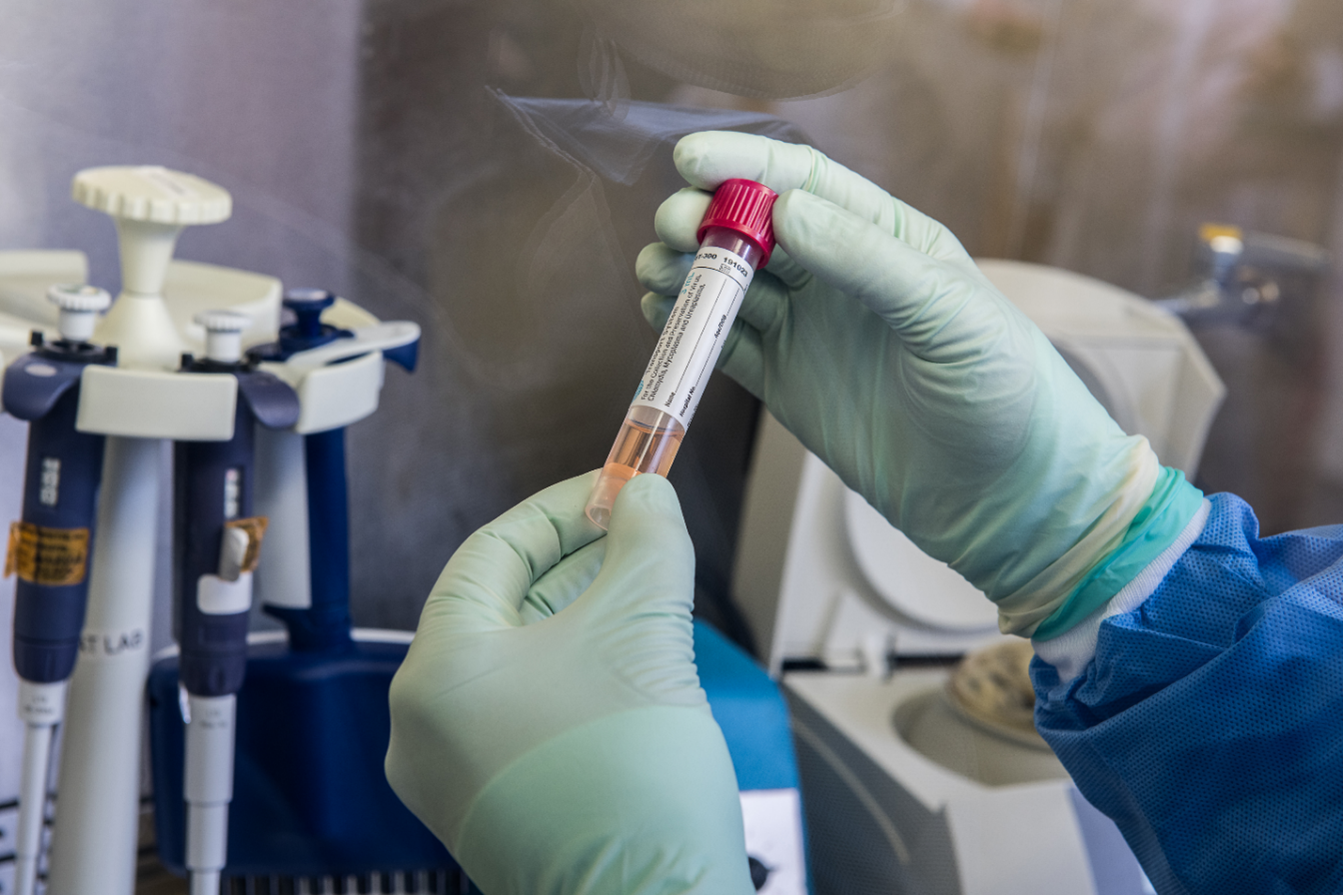 Every Specimen Container or Kit MUST Have an Affixed Label Each specimen tube, container, and Newborn Screening card (primary container) must have a label affixed directly to it. Placing the label in the secondary shipping container with the specimen is not acceptable.  
One Specimen, One Label Never affix a label to two or more specimens, even if they are identical and are being shipped together. The label can tear, which will compromise the ability to test all specimens involved.  
Labels Should be Legible Avoid using ballpoint pens or gel pens if filling out specimen labels by hand as the pen marks can become smeared or dissolve if a specimen leaks in transit. Instead, use a permeant, alcohol-resistant fine-tip marker to fill out patient details. Ideally, chemical-resistant, smudge-proof printed labels with barcodes should be used instead of handwritten labels.
Printed Labels Should be Scannable Printed labels should be placed on specimen containers in such a way as to allow a label scanner to read the barcode. Labels that are too big, are wrinkled, or are used to seal the specimen shut compromise the ability to log them, which affects the ability to process the specimen properly.
Label Must Have AT LEAST Two Unique Patient Identifiers Acceptable unique patient identifiers for specimens include, but are not limited to:
Patient's Name
Patient's Date of Birth
Patient's Medical Record Number
Specimen Identification Number
CDC Number
Unique Random Number
Medicaid Number
Newborn Screening Kit Number
Please Note: Location-based identifiers are NOT acceptable (e.g., hospital room number or street address).
---
Required Fields on Specimen Submission Forms 
Providing a completed specimen submission form with each specimen is also critically important to successful testing. In addition to needing to be legible, the unique patient identifiers on a submission form must exactly match the identifiers on the specimen. Missing information and/or mismatches between patient identifiers on specimens and submission forms can result in delays in patient treatment and unnecessary morbidity and mortality.
To improve legibility and minimize transcription mistakes, use only BLOCK CAPITAL LETTERING when filling out submission forms. Please avoid using cursive script. 
The following information is required to be provided on every submission form. 
Submitter or Ordering Physician's Complete Contact Information 
Submitter or Ordering Physician's Texas Provider Identifier (TPI) Numbers 
Patient's Name, Date of Birth, Sex, and Physical Address
Billing Information (if the patient is Medicare or Medicaid eligible, the appropriate Medicare or Medicaid number must be provided)
Specimen Collection Date and Time 
Symptoms and Diagnosis Code(s) (provide only when available)
Specimen Source 
Specimen Storage Temperature (provide when required)
Type of Test Requested
Sample Submission Form Showing Required Fields*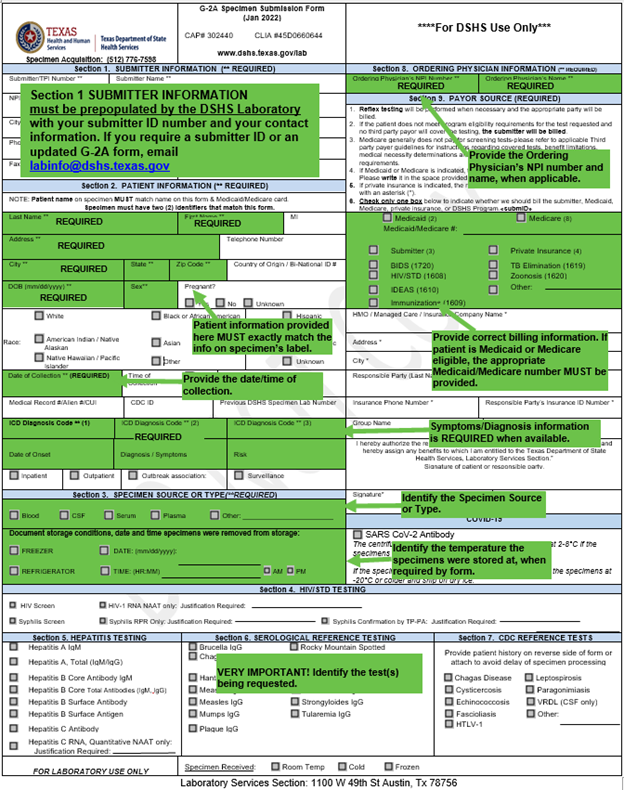 *The patient information/unique identifiers on the submission form MUST exactly match the patient information provided on the specimen. If they do not match, the specimen will be considered unsat and will not be tested.

All information that is required on submission forms is marked with double asterisks (**).

Every specimen must have a submission form. Do not bundle submission forms with two or more specimens.

Should you have questions about specimen submission forms, call the Laboratory Reporting Group at 1-888-963-7111 ext. 7578 or email: LabInfo@dshs.texas.gov.
---
Collecting and Handling Specific Types of Specimens
Additional guidance on collecting specimens for specific surveillance programs may be found by clicking on the TB surveillance program, the Arbovirus surveillance program, the Rabies surveillance program, and the food and water testing specimen collection guidance pages. The LTSM test pages may also provide additional collection and handling information.  
Serological Specimens
Specimen tube handling instructions may differ depending on the assay type, so please refer to the requested test description in the Lab Tests section of this manual for more details.
Additional details for specimen collection and handling for the Texas Health Steps program, the Newborn Screening Program, are available at the provided links. 
Pack specimens in compliance with government regulations covering the transportation of biological substances. (You should determine the specimens' classification as either "Exempt" or "Category A" or "Category B biological substances" before packing and shipping). For assistance in determining the classification of a biological substance, refer to the section Category A, Category B, or Exempt? Determining a Biological Specimen's Classification in the Specimen Shipping guidance section of DSHS' Laboratory Testing Service Manual. Prepare for the potential for extremely high temperatures such as may occur in mail vans and drop boxes in the Texas summers by packing the specimens with enough refrigerant to keep them cool for at least 48 hours. 
Note: Be careful to never freeze whole blood specimens!
Sputum Specimens
When submitting sputum, be certain that it is from the deeper portion of the lungs. Often saliva only is submitted, and this is usually unsatisfactory for testing. Approximately 5 ml of sputum is required for testing. The Austin DSHS Laboratory provides reference and primary culturing work in mycobacteriology and mycology from submitted sputum samples. For more information on mycobacteriology and mycology test requirements, refer to the list of DSHS Lab Tests.  
Swab Specimens
Several clinical specimens are submitted as swabs, however only certain swabs are acceptable for certain tests. For example, swabs with wooden sticks are not suitable for PCR testing as the genetic material in the wood tissue may interfere with the amplification process. 
Instructions for the collection of swab specimens for Candida auris testing (and shipping) may be found on the Laboratory's Antibiotic Resistance Lab Network. 
For more information on specific swab collection requirements for a given clinical test, refer to the test's collection requirements provided in the DSHS Lab Tests. 
Fecal Specimens for Intestinal Parasite Examination and Identification
The examination of fecal specimens for intestinal parasites is still viewed as a reference service and will be offered to any public health clinic, but prior arrangement is required for all other specimens. Please call Laboratory Reporting at 512-458-7318 to arrange for reference testing. The specimens must not be sent in the bacteriological preservative (Cary-Blair). Approximately 5 ml of the specimen is required for testing. The specimen should be divided into two portions, one being placed into a vial of 10% Formalin, and the second being placed into a vial of PVA (polyvinyl alcohol). The Laboratory provides collection kits to qualified providers. Please call the Container Prep group at 512-458-7661 to order specimen collection kits.
Fecal Specimens for PCR Testing
Fecal specimens for DNA or RNA detection testing shouldn't be chemically preserved. Instead, fresh, unpreserved stools should be submitted. The specimen should be maintained at 2 – 8° C from the time of collection to the time of receipt at the laboratory. Please pack enough refrigerant to keep the specimens cold for up to 48 hours. Specimens that arrive at ambient temperature in the laboratory cannot be tested.
Mosquito Specimens
The laboratory provides both collection containers and shipping boxes for mosquito testing for arbovirus surveillance. Completion of proper training and adherence to collection procedures is necessary for participation in the Arbovirus Surveillance Program. More details on the Arbovirus Surveillance Program, the required training, and collection protocols are available on the DSHS Arbovirus Surveillance Program webpage. 

Arbovirus Surveillance Program Phone: 512-776-7515; 888-963-7111 ext. 7515 toll-free

Rabies Specimens
The DSHS Laboratory recommends delivering rabies specimens by hand to the laboratory, or by shipping via a courier of your choice. General guidelines for shipping rabies specimens are as follows:
Specimens MUST be shipped and arrive at the laboratory at refrigeration temperatures. DO NOT FREEZE the specimen; doing so may compromise the brain tissue and cause the specimen to be unsatisfactory for testing.

Per 49 CFR regulations, rabies specimens must be labeled as Biological Substance, Category B UN3373

As a Biological Substance, Category B, rabies specimens need to be triple-contained and shipped in a rigid outer packaging (fiberboard box). A polystyrene container inside a cardboard box works well as a cold box.

Place the completed Rabies Submission Form (G-9) in a separate sealable plastic bag to keep the form dry.

Enclose sufficient absorbent material with the specimen to keep all moisture within the container and prevent leaks.

Specimens should not be frozen because freezing delays testing and frequently compromises the examination.

Use sufficient cold packs to maintain a cool environment, even with a delay of one full day. Wet ice is not recommended. If wet ice must be used, double bag it in sealable plastic bags to prevent leaks. 
More detailed guidelines may be found on the Rabies Testing webpage. A tutorial on how to submit rabies specimens to the laboratory (pdf) can be found here: Submitting Rabies Specimens to the Laboratory.
PLEASE NOTE: State law requires submitters first notify the Rabies Laboratory 
of their specimen submission by telephone or email 
at the time of shipping specimen(s)
Toll-free Rabies Notification Number:  1-800-252-8163

Email Notification: Electronic Rabies Specimen Submission Notification Form
Note: A completed G-9 Rabies Submission Form is still required to accompany each rabies specimen. Advance notification is critical for the Laboratory to monitor the arrival of specimens and to be able to notify the submitter if a specimen does not arrive as expected. The toll-free number also has instructions on shipping a specimen and how to reach someone after hours in the event of an emergency. 
---
Requesting Specimen Collection Containers and Kits from the Laboratory
The DSHS Laboratory provides containers to healthcare providers and water sample containers to members of the public upon request. Depending on the availability of funding, health surveillance programs identified as public health priorities may provide collection and shipping supplies to submitters free of charge. 
The DSHS Laboratory provides blood collection tubes only to submitters who are under contract with the Laboratory, or who are eligible under the Texas Health Steps (THSteps) Program. Therefore, physicians and other providers should have their supply of vacuum tubes for the collection of blood specimens for serological testing. Blood collection tubes may either be Serum tubes, Silicon Coated (Red-Top Tubes), or Serum Separator tubes with clot activator and gel for serum separation (Red-Gray, "Speckle" or "Tiger" top tubes). 
Healthcare providers may order specimen collection containers by calling the Container Preparation Group at 1-888-963-7111 ext. 7661 (512-776-7661) or emailing them at ContainerPrepGroup@dshs.state.tx.us. Order forms for specimen collection supplies may be obtained online here. 
Complete the appropriate supply order form by specifying the total number of kits/containers needed by your facility. Order enough supplies to last 1–3 months. Orders may be faxed to 512-776-7672.
Orders will be shipped within five business days of receipt of the order form. 
Note: 
The supply order forms are routinely updated, and the most recent version must be used when ordering supplies. Orders received on old forms cannot be processed.
Providers must have an up-to-date submitter ID and account with DSHS Laboratory to order supplies.   
SUBMISSION TIP
Use only the most recent supply order forms. Requests for supplies on old/outdated forms cannot be processed.
Water Sampling Containers 
Members of the public may obtain sterile water collection containers from the Laboratory's Specimen Acquisition Branch by calling 512-776-7598 and placing an order for containers, which can be mailed to their home address. Persons requesting water collection bottles may also come in person to the Specimen Receiving area of the Austin DSHS Laboratory during regular business hours (Monday–Friday from 8:00 AM to 5:00 PM). The Specimen Receiving dock is accessible from Grover Street as shown in the DSHS Central Complex campus map. A Submission form G-19 must be obtained along with the test container.
Collection containers are the property of the State of Texas and should be used for shipping specimens to the Laboratory only. The mailing containers and labels meet current Department of Transportation (DOT) and United States Postal Service (USPS) regulations for shipping Biological Substance, Category B, UN3373. 
Arbovirus Surveillance Program Containers
The laboratory provides both collection containers and shipping boxes for mosquito testing for arbovirus surveillance purposes. Careful handling and shipping of live mosquito specimens is essential for testing purposes. Mosquito shipping boxes are reusable and can be reused multiple times. Submitters will need to provide refrigerants to keep the specimens cool. Containers may be ordered by contacting the Laboratory Specimen Acquisition Branch at 512-776-7598 and placing an order for containers. 
Questions about the appropriateness of specimen shipping containers can be directed to the Specimen Acquisition Branch at 512-776-7598.
Public Health/Clinical Specimen Collection Kits
Specimen collection and shipping supplies are available to providers for certain types of tests of public health significance. Supplies are provided only for testing performed at the DSHS Laboratory. The lab will not supply kits for testing at private clinical or reference laboratories. Collection kits and mailers for pertussis, flu, TB, gonorrhea, and chlamydia testing may be obtained by submitting the appropriate order form to the Container Preparation Group. To obtain microbiology specimen collection containers, please call 512-776-7661 or email: ContainerPrepGroup@dshs.texas.gov
Refer to the Laboratory Testing Service Manual (LTSM) for a more complete list of the clinical tests carried out at the laboratory.
Newborn Screening Program Kits
Healthcare providers may obtain newborn screening (NBS) collection kits by completing a Newborn Screening Supplies Order Form and faxing it to the Container Preparation Group at (512) 776-7672. Access a downloadable, current version of the order form. The NBS order form is updated periodically, so please ensure you submit your order on a current form.
Orders submitted on old forms cannot be processed. Avoid delays in order fulfilment by using current order forms.
More details on ordering NBS collection and mailing supplies may be found on the NBS webpage under NBS Specimen Collection and Supply information.  If you have questions about ordering NBS supplies, please call (512) 776-2437.
Texas Health Steps (THSteps) Program Kits
Prepaid air bills are provided to enrolled THSteps providers for shipment of cholesterol, lipid profile, or glucose specimens that are part of the THSteps medical checkup. Additionally, USPS postage and mailing containers are provided to enrolled THSteps providers for the mailing of whole blood specimens for blood lead and hemoglobin testing.  For non-THSteps cholesterol, lipid profile, glucose, and creatinine specimens, the provider must pay the shipping costs of the courier of their choice. Additional information about enrolling and ordering shipping containers from the THSteps program can be found on the THSteps Specimen Collection and Handling webpage.
More program-specific and detailed test instructions can be found on the Texas Health Steps Program page and information about different collection tube types. 
Shipping containers for cold shipments are available upon request; call 512-776-7661 or toll-free 888-963-7111, extension 7661. 
For questions about Genetics and Biochemistry programs (THSteps, NBS) Contact: 512-776-6236 or toll-free 1-888-963-7111, extension 6236.
---
Inquiries to the Laboratory: Contacts
Ordering Specimen Collection and Shipping Containers (Container Preparation Group)
Email: ContainerPrepGroup@dshs.texas.gov
Telephone: 512-776-7661
Inquiries about Specimen Handling, Storage, and Shipping (Specimen Acquisition group)
Telephone: 512-776-7598
Test Results/Laboratory Reporting 
Email: LabInfo@dshs.texas.gov; RemoteLabSupport@dshs.texas.gov

Telephone: 512-776-7578
Things to Consider Before Calling for Test Results
We examine specimens as carefully and rapidly as possible; however, we do not sacrifice accuracy for speed. Please consider the following information before making a telephone inquiry about the availability of test results and/or laboratory reports:
Lab reporting results are given only to the original submitter.
Upon receipt of the specimen at the laboratory, most testing will be completed in one to three days; however, newborn screening tests take three to six days.
Confirmation of findings in certain bacteriological examinations may require a short delay in reporting results.
If specimens must go to another reference laboratory, the report will be delayed for a minimum of two weeks.
If reference services are required but are not provided at the DSHS Laboratory, the Laboratory forwards the specimens to Centers for Disease Control and Prevention (CDC) in Atlanta, Georgia, or to Ft. Collins, Colorado. When a particular test is available only at CDC, submitters should send the specimen with a completed submission form with the required patient history, to the laboratory for forwarding to CDC. Please ensure the information required for CDC referrals is provided on the submission form. 
Submitters are responsible for ensuring the media or collection kits being used have not expired. We will monitor the interval between the collection and the receipt of time-sensitive specimens (newborn screening, bacteriological water, gonorrhea).