Medical Parasitology
Parasitology Home | Medically Important Parasites | Refugee Health | FAQ | Resources | Notices
Important Notice
Information regarding Chagas Disease (American trypanosomiasis) specimen submission
Guidance for submission of Chagas Disease specimens to CDC, through the DSHS Laboratory, is provided by the Zoonosis Control Branch.
This includes testing acceptance criteria for both Serology and PCR in humans, and testing in bugs. Call 512-776-2888.
Chagas Serologic Screenings
Initial Chagas serologic screening is now being performed at the DSHS Austin Laboratory. All results will be reported back to the submitters. Serum specimens with positive, equivocal, and inconclusive results will be forwarded to the CDC for additional confirmatory testing.
Additional information about this testing service can be found at [Link to new Chagas IgG LTSM test page.
Providers can use a commercial laboratory for Chagas serologic screening. If testing is performed at a commercial laboratory, specimens with positive results must be submitted to DSHS for routing to CDC, where confirmatory testing will be performed. In cases where insufficient amount of the original specimen remains, providers should collect another specimen from the patient and submit it to DSHS. 

Note: Only serum specimens are forwarded to the CDC for confirmatory testing. Providers who submit plasma specimens to DSHS that return positive, equivocal, or inconclusive results must collect a serum specimen from the patient and submit it to DSHS for confirmatory testing at CDC. 
About Us
The Medical Parasitology Team processes and examines specimens (primarily fecal samples) to detect worms and protozoan parasite infections in humans. As the public health reference laboratory for the state of Texas, we coordinate with state and local epidemiologists and the CDC Laboratories. A major responsibility of the Parasitology Team is to examine specimens collected by the Refugee Health Program. 
Medically Important Parasites
Click the Next> and <Back buttons to cycle through this slide show. To see a specific parasite, click the Images links below the buttons. To see more information on selected parasites, click on its image.
Note: External links to other sites are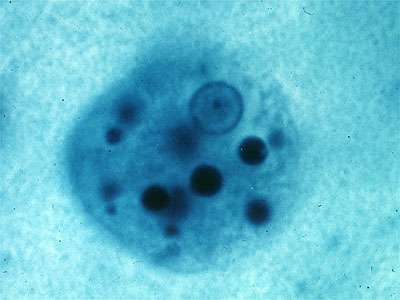 Entamoeba histolytica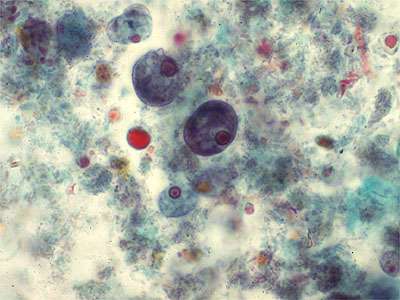 E histolytica & E coli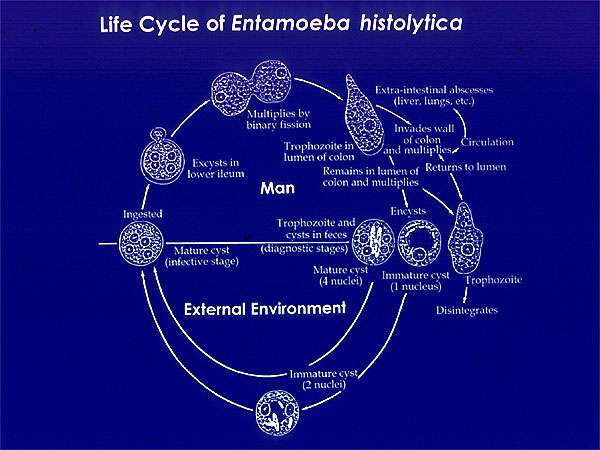 E histolytica Lifecycle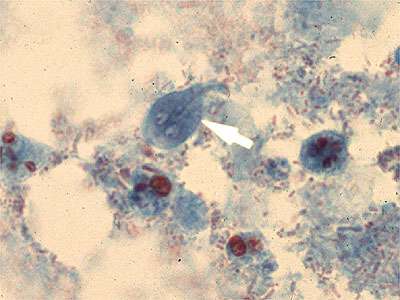 Giardia lamblia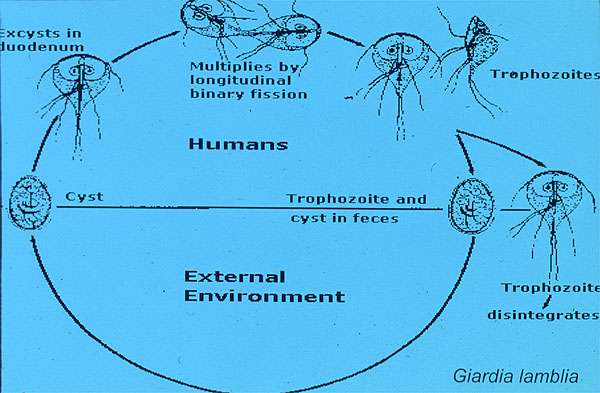 Giardia lamblia Lifecycle
Cryptosporidium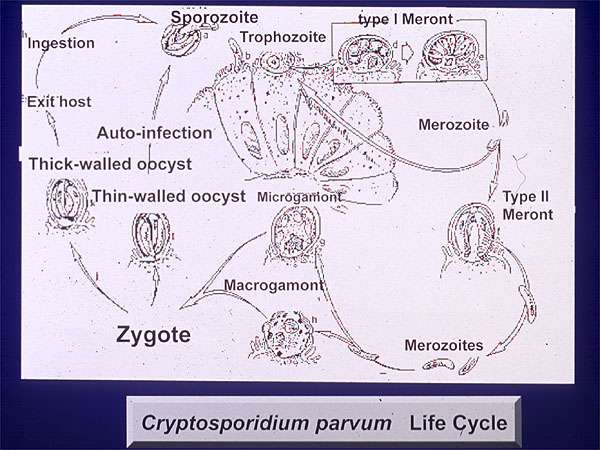 Cryptosporidium Lifecycle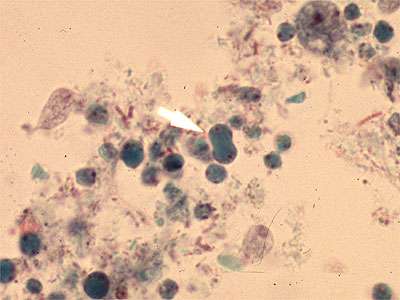 Blastocystis hominis