Meet Our Interns | FSO

"We offer internships to allow students an opportunity to gain valuable work experience, develop skills and explore a career path that interests them. We hold our interns to a high standard so they can grow into young working professionals. Their work and support on multiple projects ultimately benefit the productivity of many departments within the Department of State Health Services. We believe teamwork makes the dream work; because of this, we allow our interns to work closely with our own team members and take on special projects that leverage our resources."
---
Data/Financial Analyst Intern
Jenny Jie
Asian Culture and Languages, Accounting, CS minor
UT Austin
Summer 2022
Project
Website project, Training project
"Through working on various projects, I strengthen my data and accounting skills and better understand the federal and state grants and policies. This is the area where I have never thought I will know about. Therefore, I really appreciate the experience with DSHS."
---
Data Analyst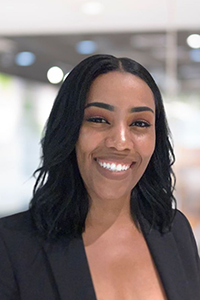 ​Kyanna Harris
Master of Public Health, Community Health
Baylor University, 2024
Fall 2023
Kyanna Harris is a Master of Public Health candidate at Baylor University, with a concentration in community health. As a native of Houston, Texas, Kyanna is deeply passionate about addressing the needs of underserved communities and firmly believes in the transformative potential of interdisciplinary collaborations to effect meaningful change. With this she aspires to secure work with organizations where she can apply her well-honed public health skills to make a substantial and enduring impact.
Projects
Website Update, Website analytics, Policy & Procedures update, ICQ
"I chose the FSO unit because I knew it involved disciplines that I have never touched before. I plan to absorb as much as I can for my public health toolkit." – Kyanna
---
Data Analyst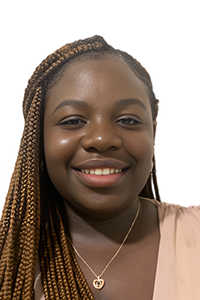 ​Anita Aimufia
Master of Science, Biostatics and Data Science
University of Texas Health Science Center, 2024
Fall 2023
Anita Aimufia is a Master of Science student at UTHealth Houston, with a major in Biostatics and Data Science. She is interested in public health and data analysis. She aspires to be a Data Analyst in the healthcare sector, using her solid foundation in statistical methods to contribute to evidence-based healthcare practices and improve patient outcomes. Her dedication to bridging the gap between data and public health makes her a promising talent in the field, ready to make a meaningful impact on healthcare through data-driven innovation.
Projects
Website Update, Website Analytics, IDC, ICQ, SCOR Reports
"I chose this internship because I wanted an opportunity to explore the field, DSHS provides opportunities to try out new things and to network. I love learning and I believe DSHS is the perfect place to do so." -Anita
---
Data Analyst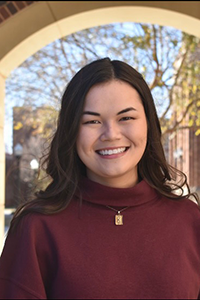 Kaylee Vandenberg
Master of Public Health, Epidemiology
University of Texas Health Science Center Houston, 2024
Fall 2023
Kaylee is a public health student striving to integrate her biological science education with practical data analytics. She is specifically interested in investigating and addressing the community-level implications of communicable and tropical infectious diseases.
Projects
Billing Process Presentation, Monitoring Plan Analysis Project, SCOR Report, Indirect Cost, Risk Assessment
"I chose DSHS because it gives me the opportunity to become involved in programs that affect my community here in Texas. I love being able to begin my professional career locally! "-Kaylee
---
Financial Analyst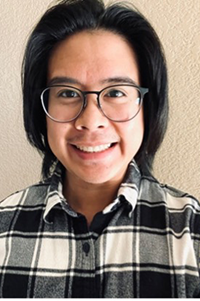 Miguel Teruel
Bachelor of Science in Informatics, Data Science
Texas Woman's University, 2023
Fall 2023
Projects
Monitoring Plan Analysis Project, Equipment Project, ICQ Project
"DSHS has offered me a unique lens into diverse public health domains, allowing me to work with and analyze multifaceted datasets. This hands-on experience has not only honed my analytical skills but also equipped me with the practical knowledge required to excel as a data analyst in the future." -Miguel
---
Financial Analyst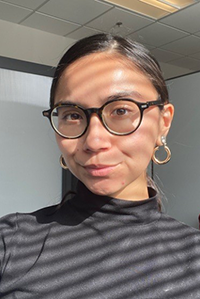 Clarissa Martinez
Master of Public Health, Health Policy
New York University, 2024
Fall 2023
Clarissa is a second year MPH student studying health policy at NYU. She enjoys exploring the city in her free time, finding the best coffee shops, and going to concerts.
Project
340B contracts, Program income project
"I chose to work DSHS because I was interested in learning more about public health from a governmental organization perspective." - Clarissa
---
HIV Financial Analyst
Makayla Hughes
Master of Public Health, Epidemiology
Texas A&M University, 2024
Fall 2023
Makayla is an MPH Epidemiology Candidate at Texas A&M University. She was born and raised in Houston and aspires to be an Epidemiologist with interests in maternal and reproductive health.
Project
HIV Grant Report Summary and Analysis
"For my specific career choice, I chose this internship to enhance my analytical skills" -Makayla
---
HIV Financial Analyst
Amie Freeman
UT Austin
Bachelor of Science
Fall 2023
Project
HIV Grant Report Summary and Analysis
---