Providers
Maternal Health Providers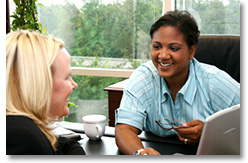 Providers play a vital role in assuring healthy birth outcomes. Healthy Texas Mothers and Babies involves physicians, nurse practitioners, nurse-midwives, and other clinicians in the planning stage of the initiative.
Providers drive the quality of patient care.
When providers have the best clinical resources available, they can make better clinical decisions.
When providers have appropriate teaching tools available, they can ensure better patient understanding.
When providers understand standards of care, they can integrate them into their practice.
The following link has important resources for use with patients, families, and other clinicians.
---
External links are informational and do not have the endorsement of the Texas Department of State Health Services.