Funeral Homes

Handbooks/Guides
TxEVER
Fetal Death Reporting Changes in TxEVER
1. Funeral homes are no longer required to enter information on the calculated or estimated gestational age of the fetus to begin a new fetal death record (questions 1-3 are pre-checked as "no" and question 4 can be skipped). Complete all required fields and select "find record".
2. Once you click "find record", you will receive a notice that a matching record is not found, you will click "ok" to create the new record.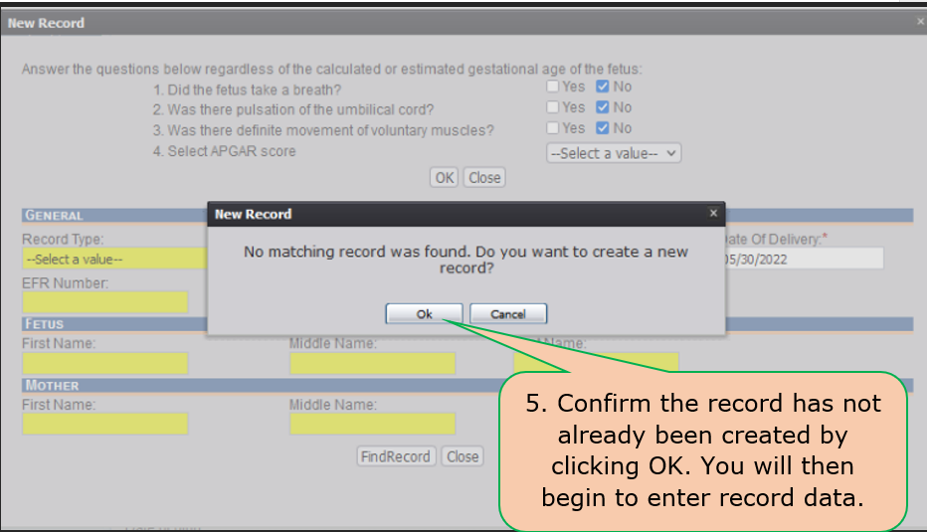 3. Some registration tabs have been reordered. The Fetus, Mother, Mother Dem, and Father tabs must be completed to designate to a medical certifier.