VSS Conferences

2023 Vital Statistics Annual Conference
Registration
Welcome to Public Health & Beyond: The Untold Adventures of Vital Statistics hosted by the Department of State Health Services – Vital Statistics Section. The 2-day conference will provide presentations and trainings to our statewide stakeholders and partners. Attendees may select from a variety of trainings on birth registration, death registration, and other topics; as well as presentations on the different ways vital statistics data is used in public health from our state and national partners.
Registration link - www.texaspha.org/page/VSAnnual2023
69th Annual Texas Vital Statistics Conference | Agenda
                                                                                              Tentative Agenda items subject to change.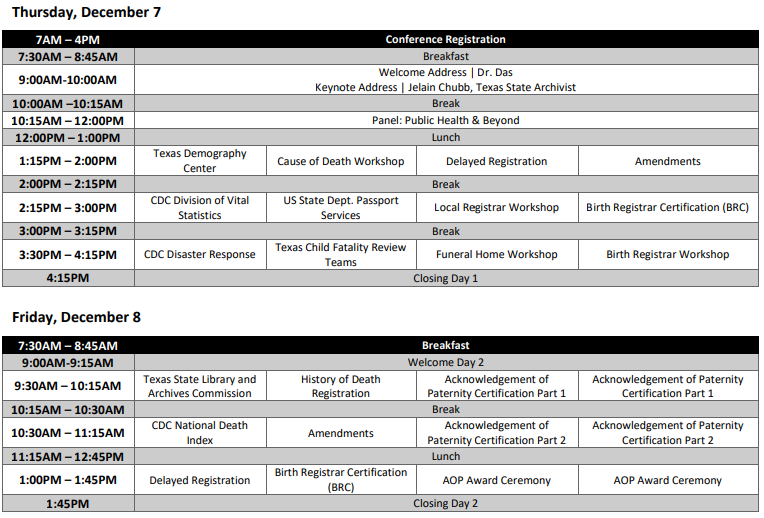 Thank you​!