Hyperthermia Dangers in Texas
Prevent Hot Car Deaths in Texas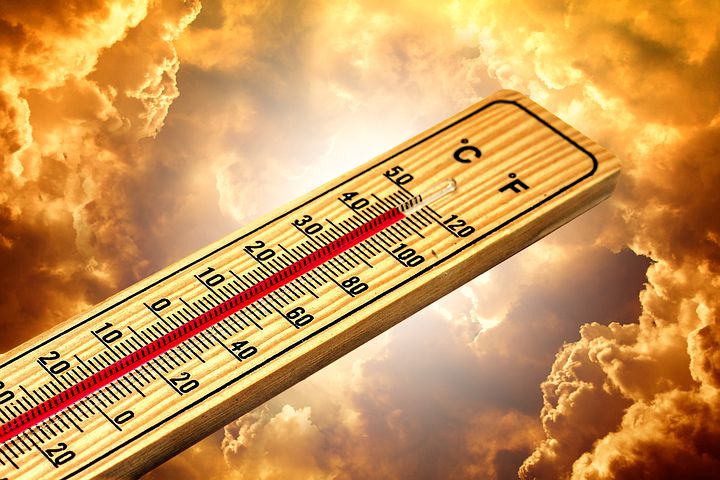 What is hyperthermia?
Hyperthermia, heatstroke, or hot car deaths are terms that describe the condition in which a body gets so hot that it can no longer cool itself. Children and the elderly left alone in cars, even when the temperature is only 60 degrees, can overheat in minutes. According to the American Academy of Pediatrics (AAP), once a body's temperature reaches 104 degrees, major organs begin to shut down.
Facts about hot cars and heat stroke
Heat stroke is the leading cause of non-crash, vehicle-related deaths in children younger than age 15.
A child's body heats up three to five times faster than an adult's does.
Cars heat up quickly! In just 10 minutes, a car can heat up 20 degrees.
Cracking a window or air conditioning does little to keep the car cool once it is turned off.  
What you should know about hyperthermia in Texas
Texas leads the nation in hot car deaths among children.  
Texas Law
Leaving a Child in a Vehicle (Penal Code Chapter 22.10) - A person commits an offense if he (or she) intentionally or knowingly leaves a child in a motor vehicle for longer than five minutes knowing that the child is:
Younger than age 7; and/or
Not attended by an individual in the vehicle who is age 14 or older.  
Tips for caregivers  
Teach children not to play in or around cars.
Never leave a child unattended in or around a car – Make a habit of looking in the front and back seat of the car before locking the door and walking away.
Never assume it can't happen to you or your child – A change in routine or busy schedule can cause a caregiver to forget that a child is still in the car.
If a child goes missing, check the pool and water sources first, then check vehicles, including trunks.
If you see an unattended child in or around a car, call 911.
For more information and parent resources, please visit safekids.org/heatstroke    
---
Information for Safety Advocates
Safety advocates in Texas are encouraged to join the Texas Heatstroke Task Force (THTF).  
To join: Send an email with your name, occupation, organization (if applicable), and city to texasheatstroketaskforce@gmail.com. Write Join the THTF in the subject line.   
What you can expect as a THTF member: 
Heatstroke prevention information and updates will be sent to you 10 times per year via email. These updates contain news, statistics, and resources.
Help with obtaining temperature comparison displays for public events. Both standing and tabletop temperature comparison displays show the outside temperature as compared to the temperature inside a vehicle.
Rapid Response notification if there is a child heatstroke in a vehicle death in Texas. This includes sample news release and key information points.
Educational materials and presentations are provided in downloadable formats, including social media. 
What you will be asked to do as a THTF member:
Include heatstroke prevention information as part of your day-to-day educational activities. This could include child seat checkups (including virtual seat checks), one-on-one counseling, presentations, media interviews, articles, conferences, training sessions, and website updates. 
Periodically report your activities to the task force. This is done via email sent to THTF as your schedule allows. THTF activities are documented into a comprehensive Activity Log. 
---
Resources  
Hyperthermia flyers
| English Hyperthermia Flyer | Spanish Hyperthermia Flyer |
| --- | --- |
| | |
Links to other hyperthermia flyers are included below:
For more information about this or other motor vehicle safety tips, contact us at saferiders@dshs.texas.gov.  
---
The Texas Department of State Health Services does not endorse external links to other websites. These links are informational and may not be accessible to individuals with disabilities.