EMS and Trauma Registries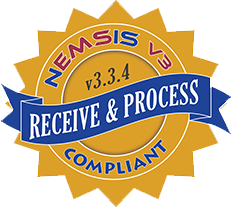 ​Welcome to the Emergency Medical Services and Trauma Registries (EMSTR). EMSTR includes four registries:
The EMS Registry;
The acute Traumatic Injury Registry;
The Traumatic Brain Injury Registry / Spinal Cord Injury Registry; and
The Submersion Registry.
EMSTR is a statewide passive surveillance system that collects reportable event data from EMS providers, hospitals, justices of the peace, medical examiners, and rehabilitation facilities. Texas is home to one of the largest EMS registries in the U.S. with more than 4 million EMS runs received annually.
Data reporting requirements for the EMS & Trauma Registries
Portal to the EMS & Trauma Registries
Governor's EMS and Trauma Advisory Council
Important News and Updates
The latest edition of Texas EMS Trauma News is now available. We want to keep you informed of changes that could impact your organization by bringing you information on topics relative to emergency medical services, hospital designations, funding opportunities, regional systems, legislation, enforcement and more. Visit the Texas EMS Trauma News home for a copy.
The Texas Department of State Health Services does not endorse external links to other websites. These links are informational and may not be accessible to persons with disabilities.