EMS/Trauma Systems Interactive Map
The EMS/Trauma Systems interactive map allows users to view trauma service area boundaries and other geographical related information for the following:
EMS Ground and Air Providers
Hospital Designation Programs
EMS Education Programs
DSHS EMS Regional Offices
For questions about the map, please see the step-by-step instructions below or contact EMSInfo@dshs.texas.gov.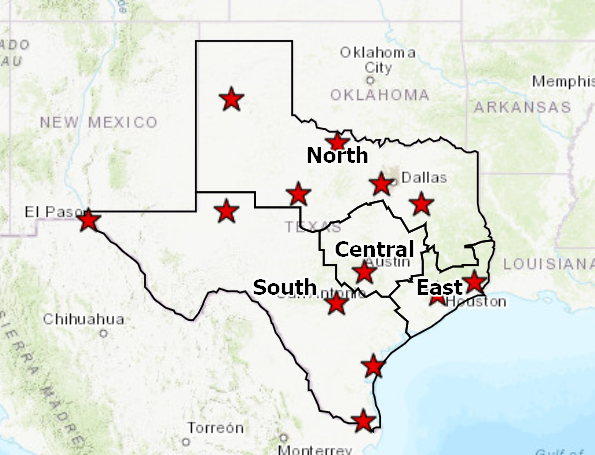 Access the Texas EMS/Trauma Systems Interactive Map
View with historical data layers
---
Instructions 

Texas EMS/Trauma Systems Interactive Map User Guide
Please see the following step-by-step instructions for using interactive map.
1.Click the + button on the toolbar to zoom in and then click on the map to view information on your geographic location.
2.Click the layers button on the top right side of the page to view a list of available program topics.  

 
3.Click the box next to your topic to view map information.